Awakening
5 February, 2018
When I don't make photographs for more than a week, it's a big deal. When I don't shoot for nearly three months, it's a bigger damn deal. Because I live on the road and am constantly traveling to some breathtaking locations, I usually find myself shooting almost every day. However, life dictated otherwise recently and I went on a creative hiatus for a while.
I took this time to recharge which is always a good idea. Even with all the amazing stimuli on the road, burnout is inevitable.
The beginning of each new year seems to signal a slightly different direction in my photography. A couple of years ago my main concentration was pinhole photography done with my digital camera and a pierced bodycap. Last year, I wove textures into my pictures using my new favorite editing software ON1 Photo RAW.
So what about this year? It looks like I'll be experimenting with some old lenses, specifically one made by Wollensak called a Cine Raptor. It was originally made for an 8mm movie camera but it has a special character, particularly in the bokeh it produces. It's pretty sharp in the middle but gradually becomes softer around the edges.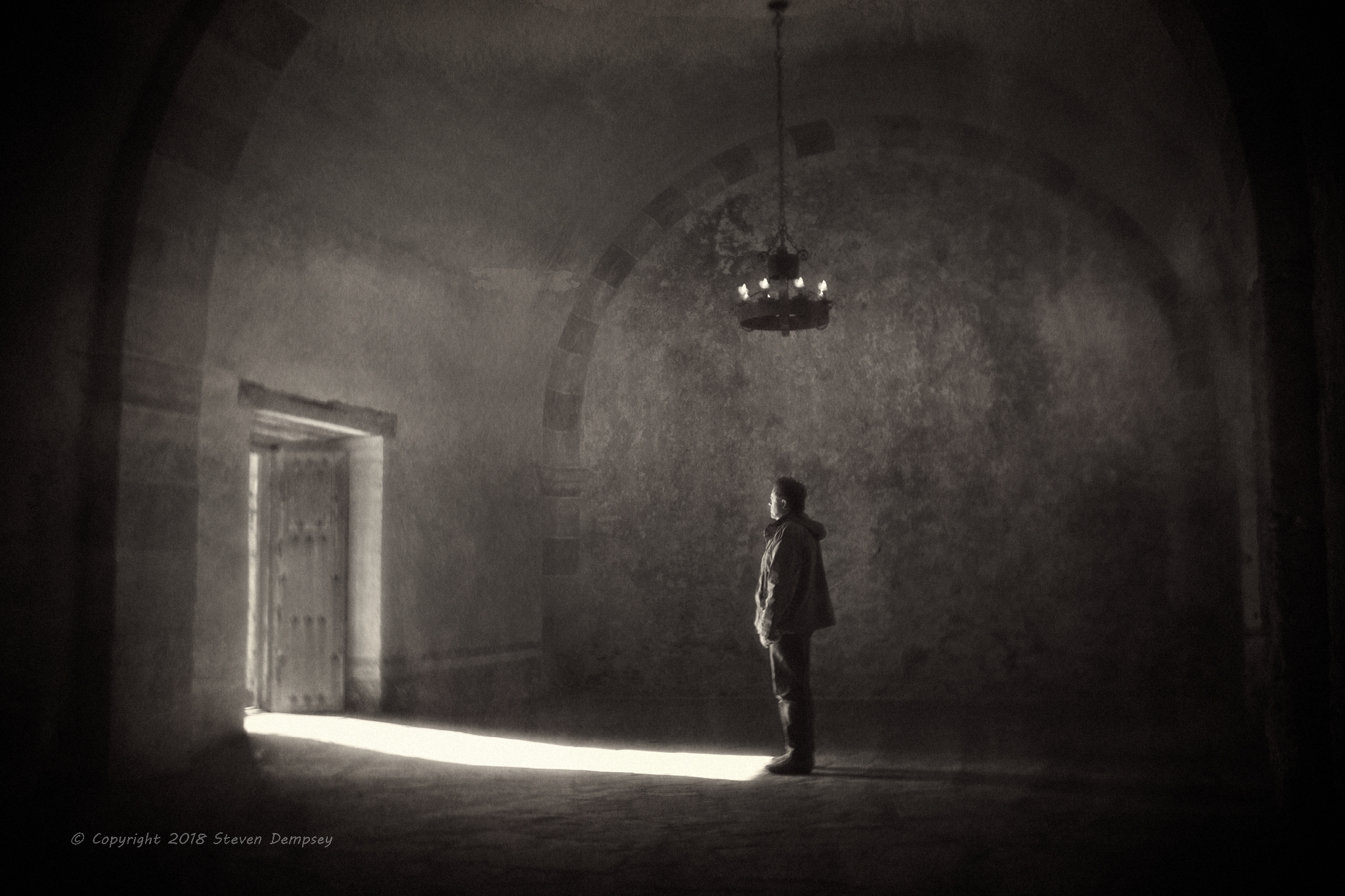 Since getting back to the business of shooting, I haven't been interested in color. The combination of black and white and this old lens seems to give my images the nostalgic feel I'm always after. The softness of the lens strips the photographs of any digital perfection and the lack of a modern lens coating means that flares from the sun can bounce all over the place but, if used creatively, it can be quite interesting.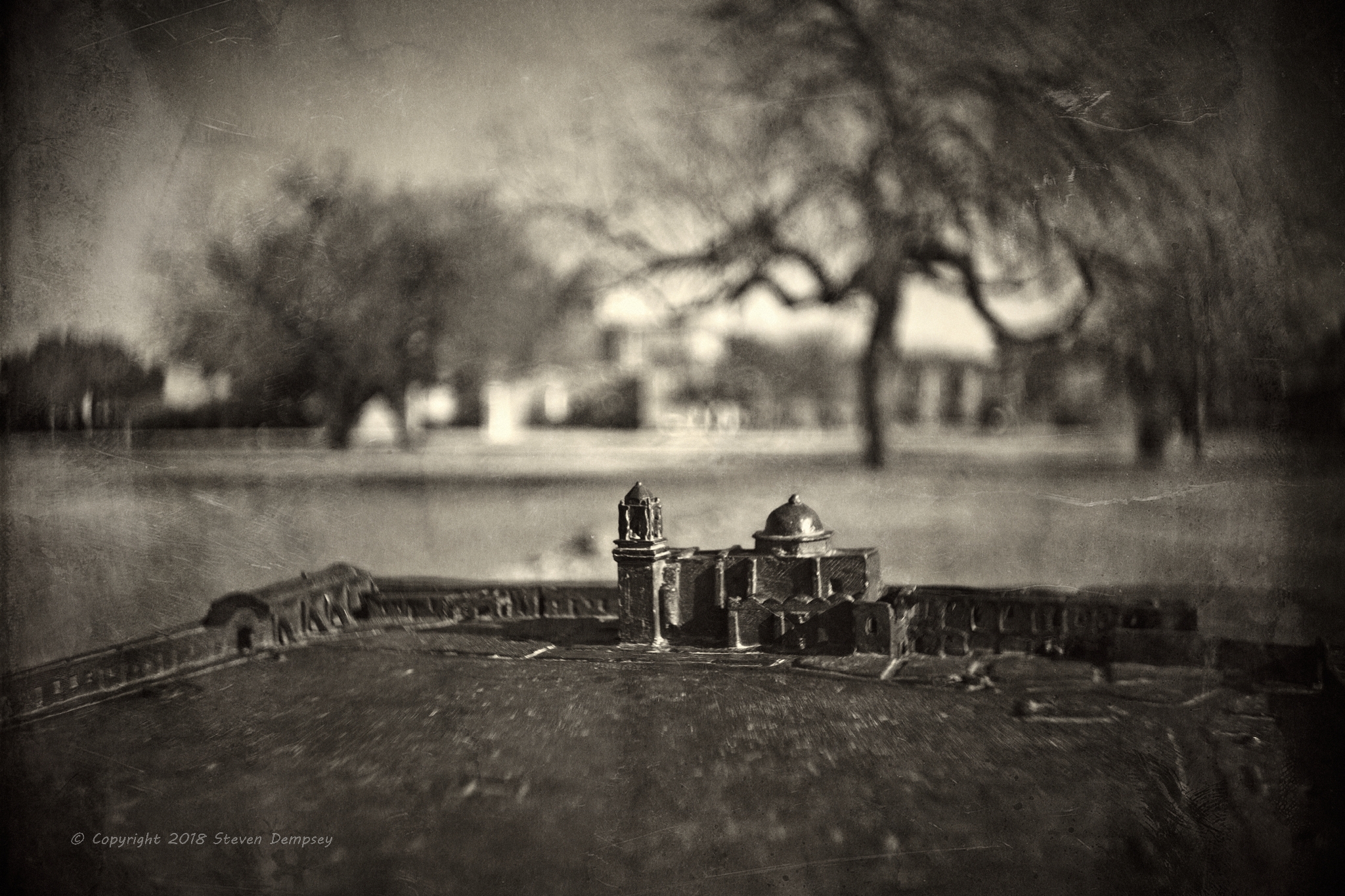 After a week of shooting at Airport Park COE in Waco, Texas (which I'll showcase in another blog post), we headed to San Antonio. My wife and I dated there so we return whenever we can. The culture of this part of America has a gravitational pull on me that's hard to escape.
As many times as I had been to San Antonio, I never visited the old Colonial missions. Oh sure, I went to the Alamo a few times but the other missions are in a more natural setting. This time I spent one long morning exploring three of the four missions located just south of the city.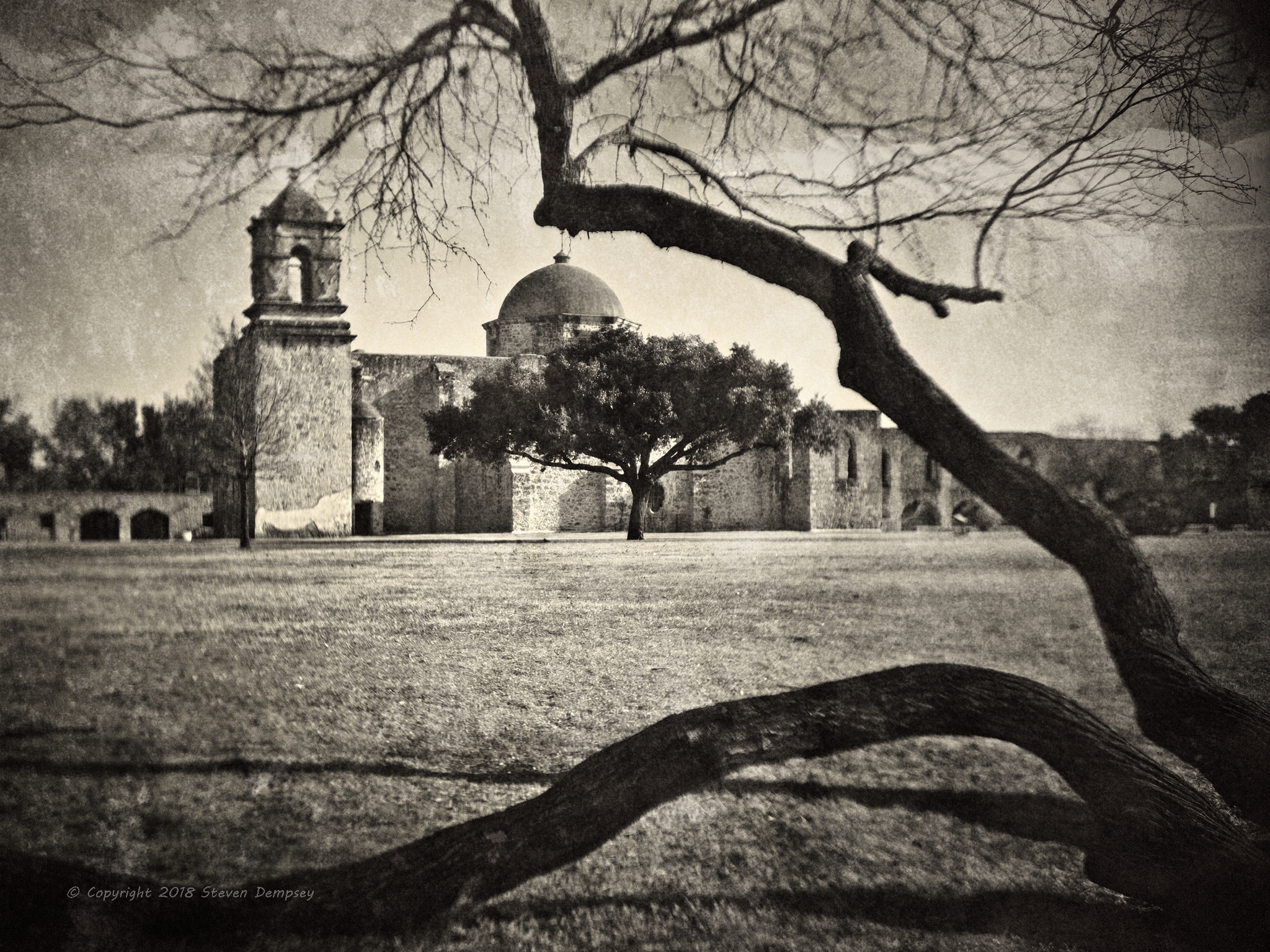 Each mission is a walled compound that includes a church and buildings where the priests and local Native Americans lived and worked. The craftmanship is superb and the buildings themselves are well preserved from their birth in the 1700s.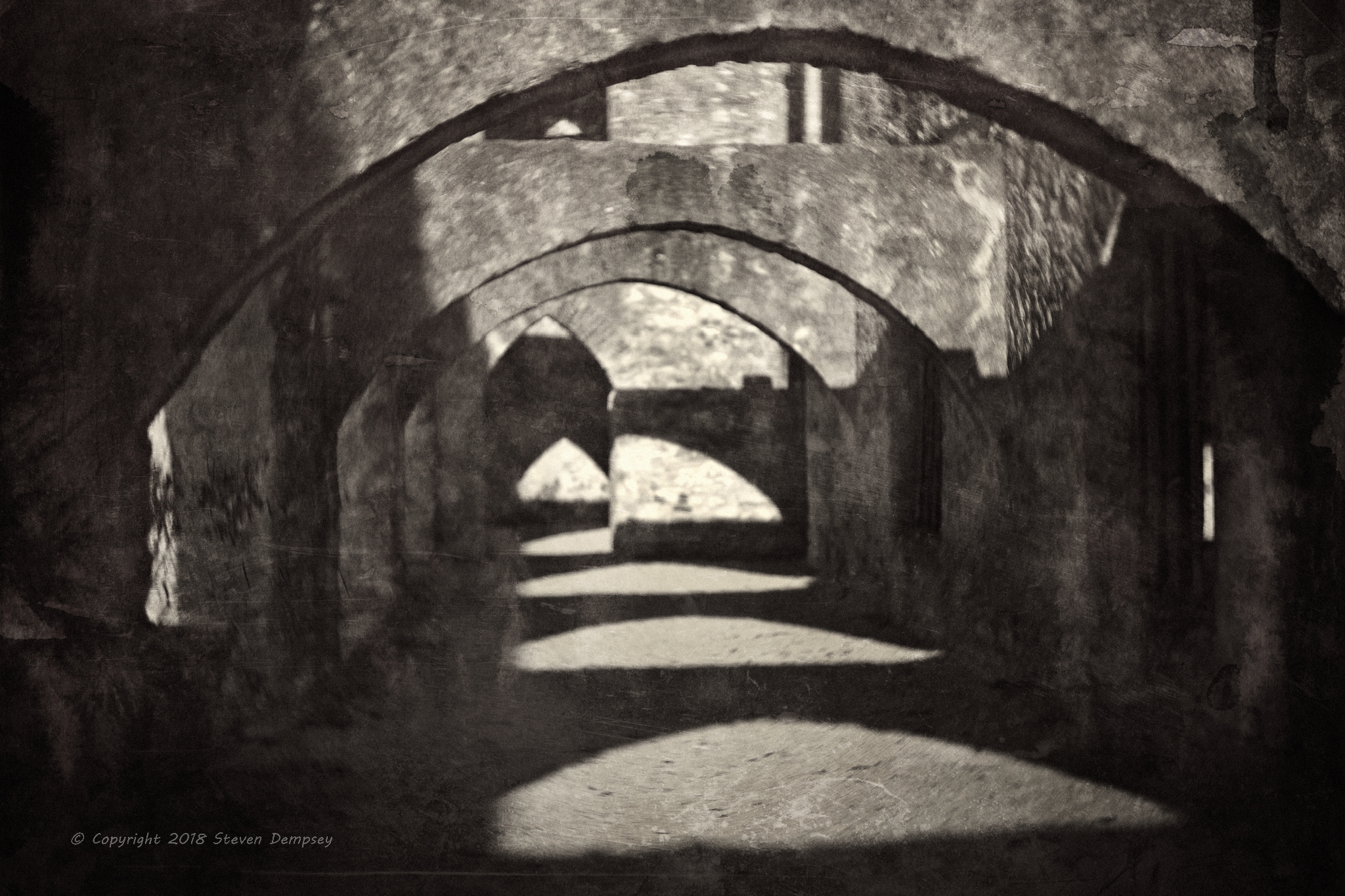 Mostly I was enamored by the light. The sun was shining when I arrived at Mission San José and, because I was there early, it was thankfully devoid of tourists.
I'm not sure why exactly, but I find myself drawn to the indigenous people of southern Texas and Mexico. The documentary playing at the visitor center told the story of locals being wiped out as a result of disease brought by the new settlers from Europe. The survivors sought refuge in these missions and, in fact, were instrumental in their construction. In the process they forfeited their religious beliefs, culture and freedom in exchange for a safe haven.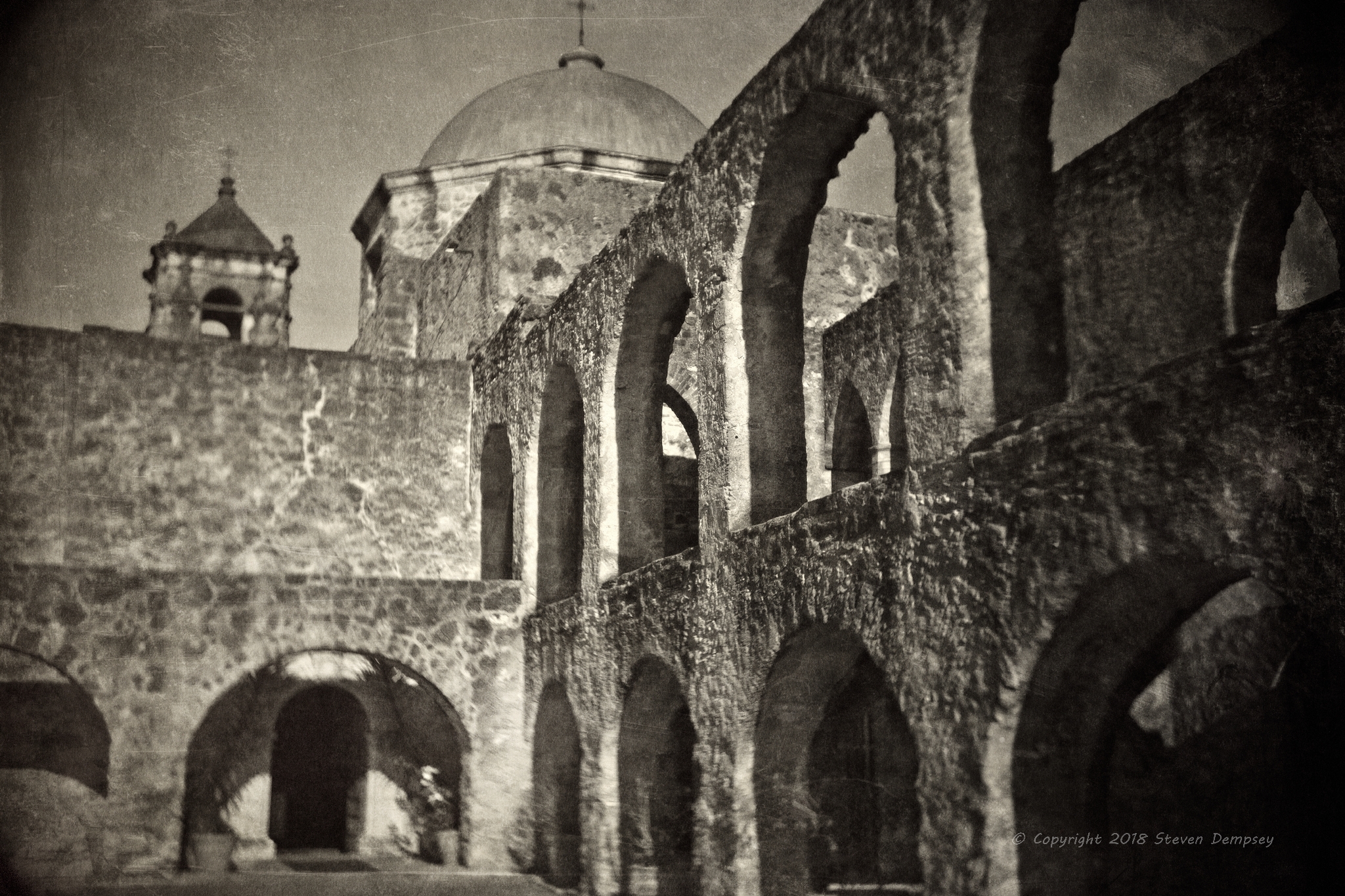 It was with all of this information swirling around in my mind that I imagined the faces of those who had once lived and worked there. The morning moved on and the sun cast shadows that revealed the wonderful stonework and carved deep spaces into decaying corridors, overgrown with wildflowers.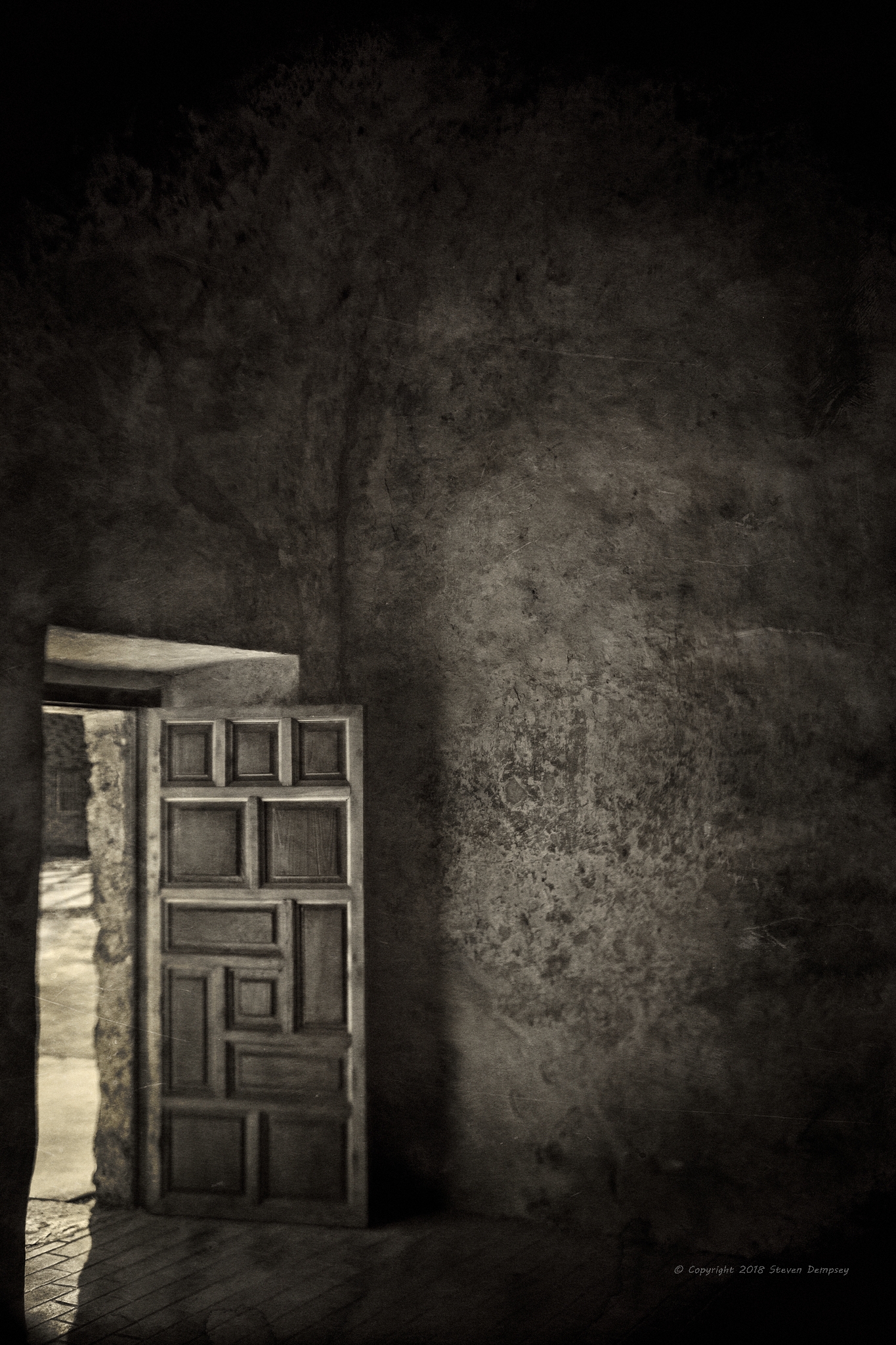 I could literally sense my heartbeat slowing and a feeling of peace swept over me. It's almost like these missions have a force field around them, impervious to the outside world. After centuries on this earth they still retain a stillness that quiets the mind and offers perspective to those who are receptive to it.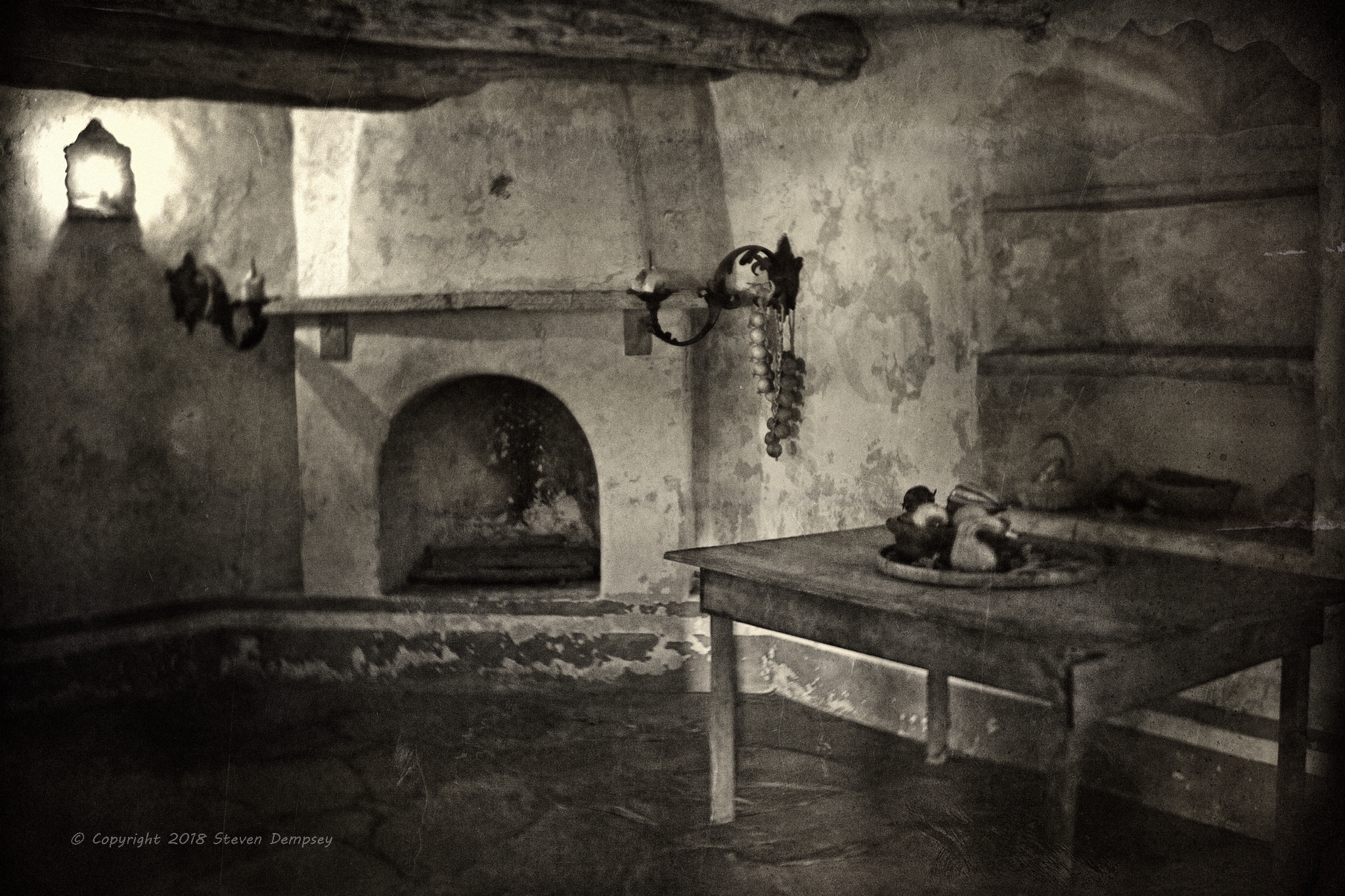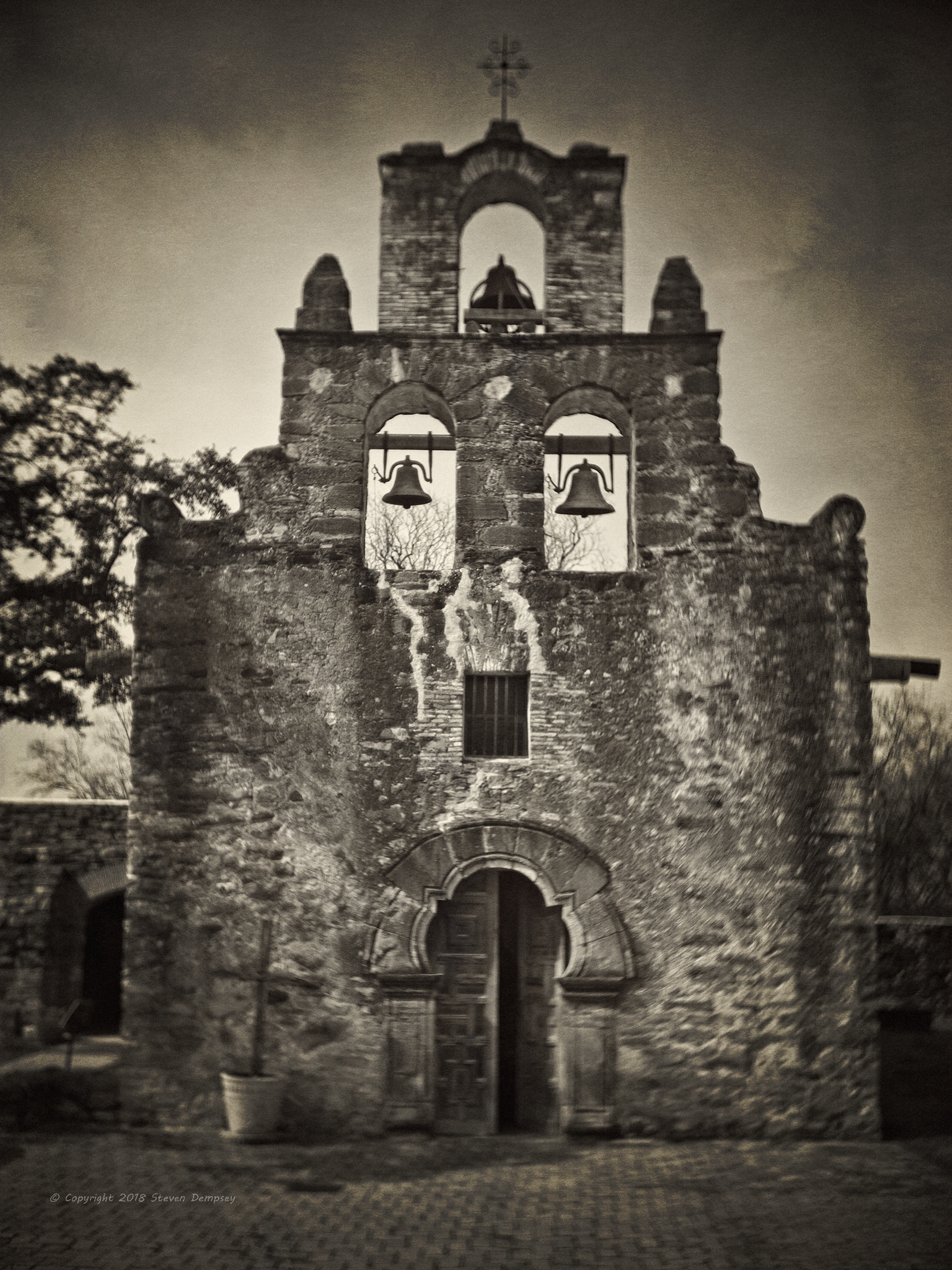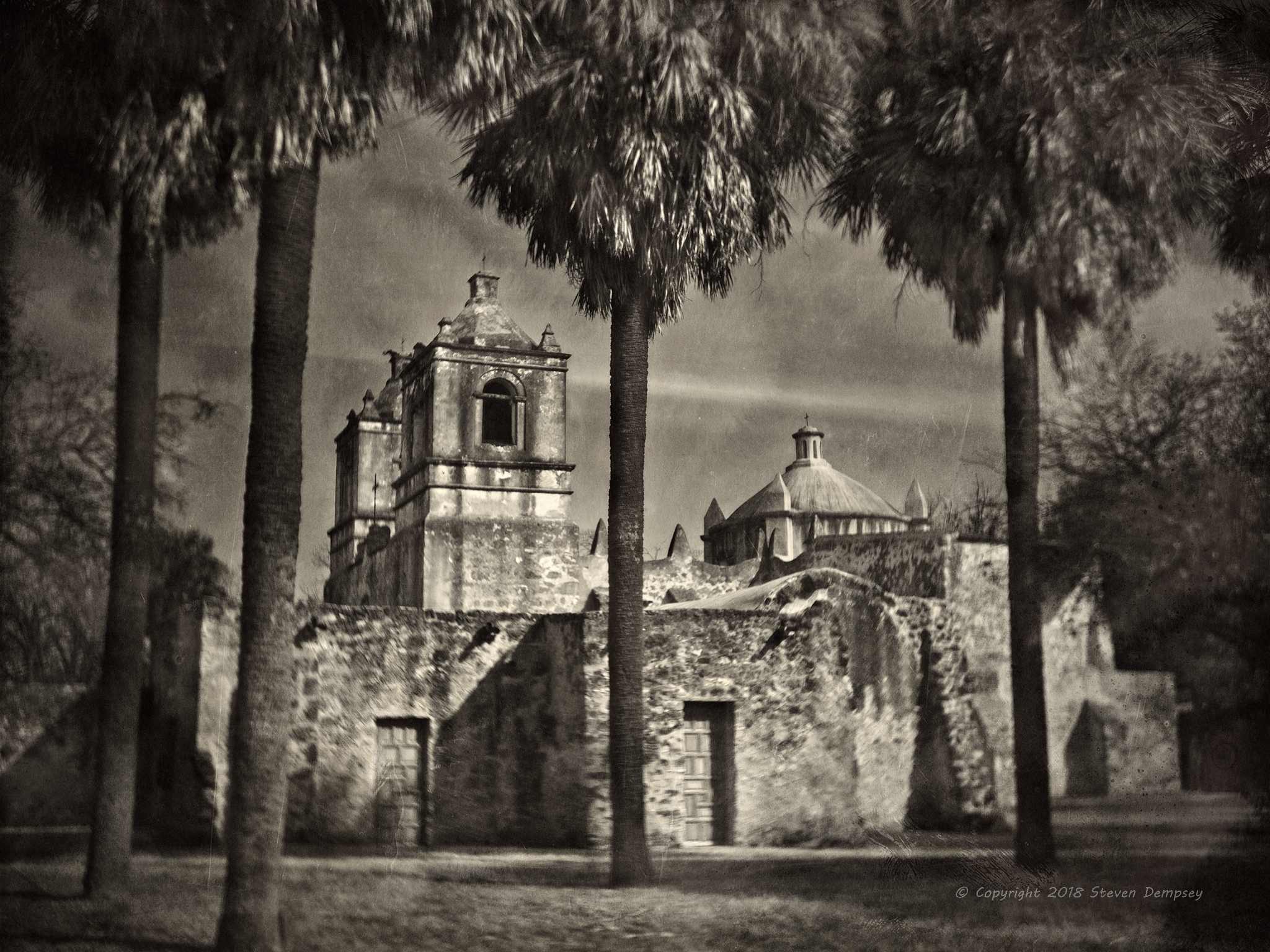 My vintage lens captured not only the light and shadows but the actual sensation of being there in that space at that moment. It was good to be shooting again. Photography is like an old friend to me. The kind you don't see for a while but then it's like you were never apart.
It's the first month of the year and I have found a new vision and a renewed energy to make some more pictures. Order is restored.
My Adobe Spark (formerly Slate) presentation of this post is available here:
If you would like to keep up with my meanderings, sign up to subscribe to my blog at the bottom of this page. Peace.