Alaska is a place where you are going to either lose or find yourself. After spending three months there this summer, I can honestly say it was a little of both.
There is no shortage of things to photograph but you'll do yourself a disservice if you don't put the camera down and just take the time to marvel at the panoramic beauty.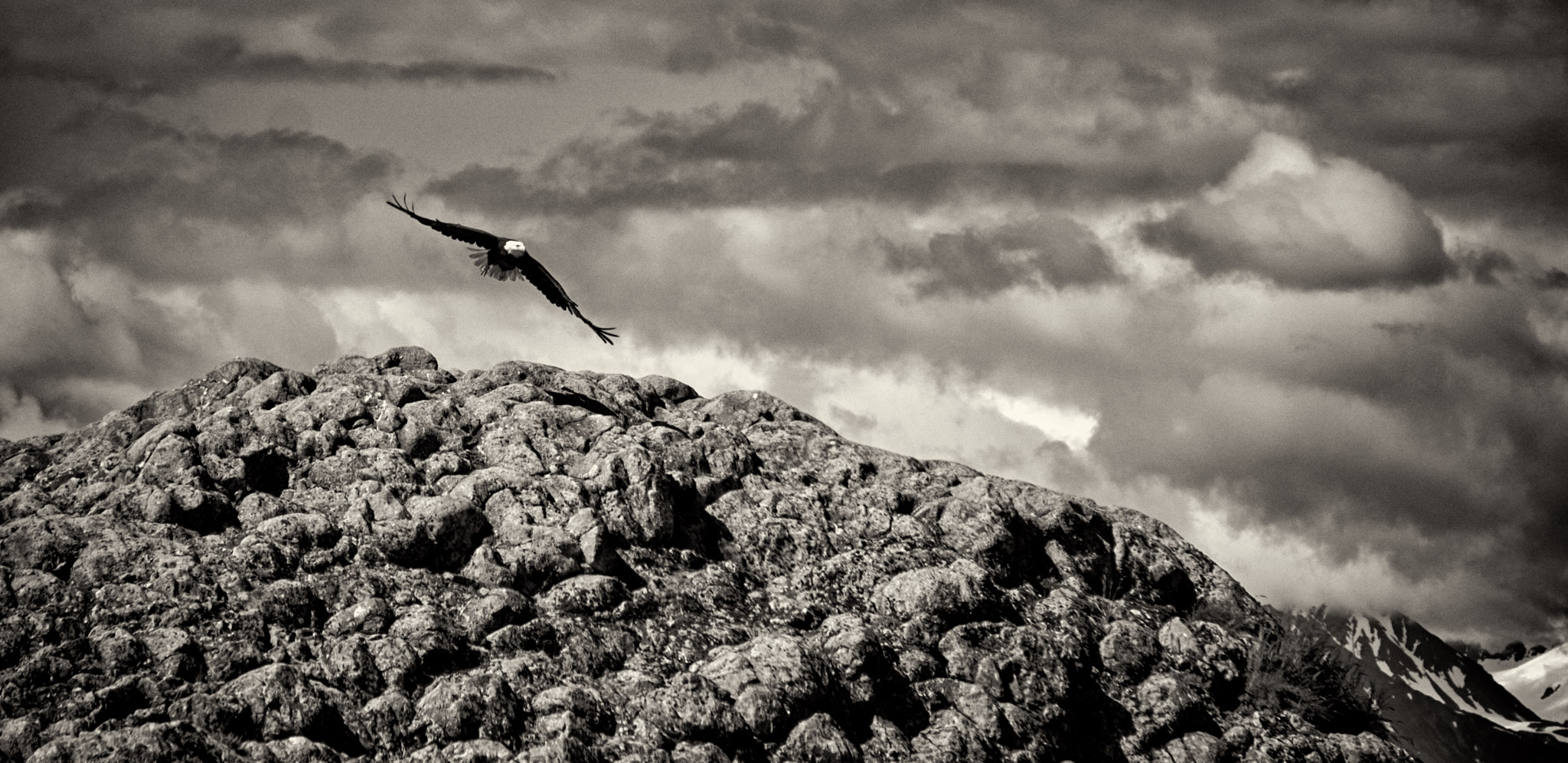 Bald Eagle near Seward.
As I write this, we have just added a 25th state to our map since we made a decision to live on the road. In my opinion, as breathtaking as the landscapes I've seen are, nothing...and I do mean nothing, comes close to the scale and magnificence of Alaska.
Culling my favorite photographs from this experience was daunting. I decided that the first grouping should be in black and white. The bold drama of Alaska's gigantic mountains and unpredictable weather system seemed to lend itself to this medium.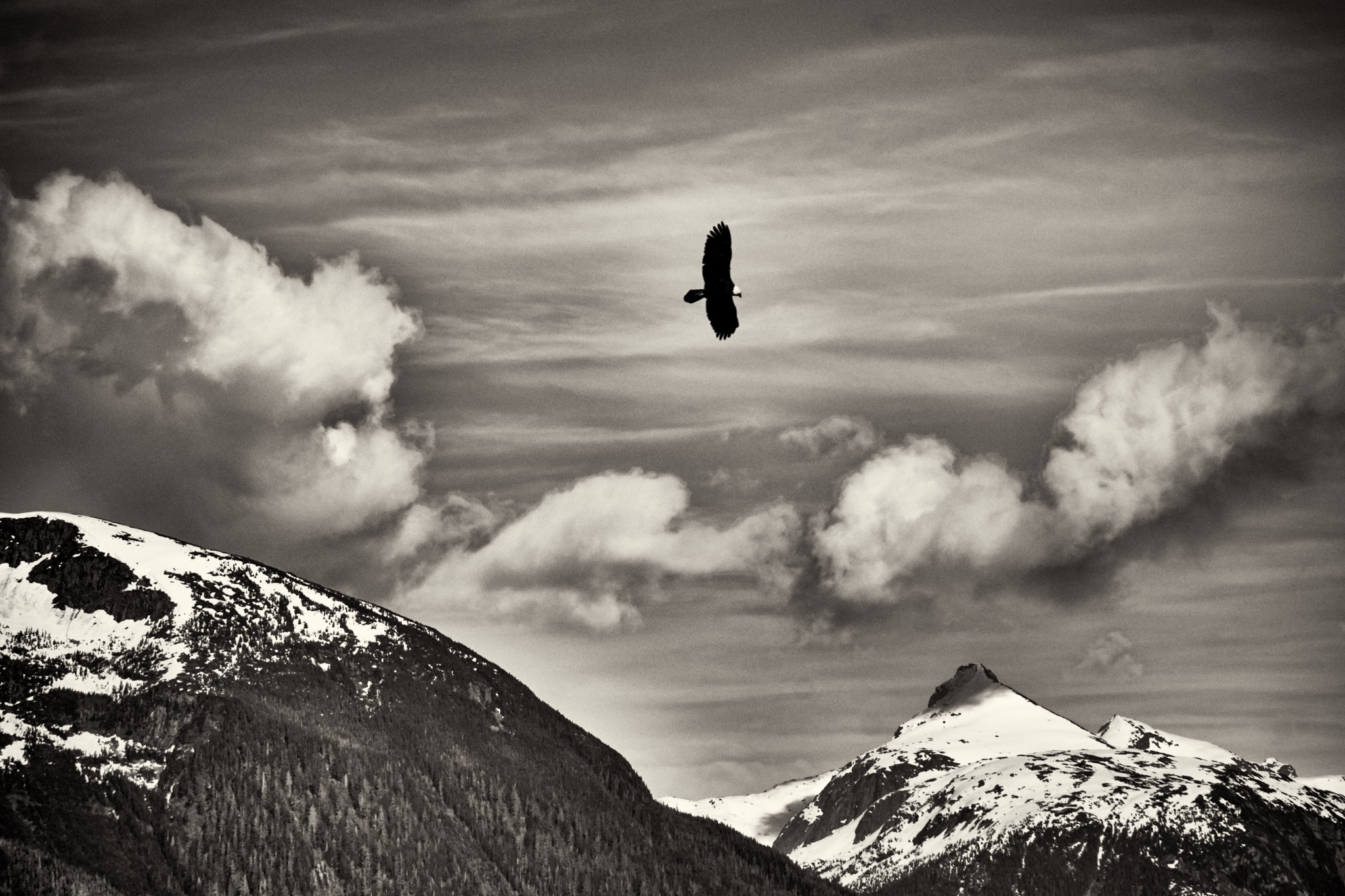 Soaring over the mountains in Haines.
I'm still reeling from such a unique road trip. Alaska is, in many ways, a state out of time. Some of the towns we visited felt like we were stepping into the past. The vast undeveloped landscape showed no trace of a human presence and we were in awe of the undisturbed grandeur.
With all of that being said by way of an introduction, I hope you enjoy Alaska as seen through my viewfinder.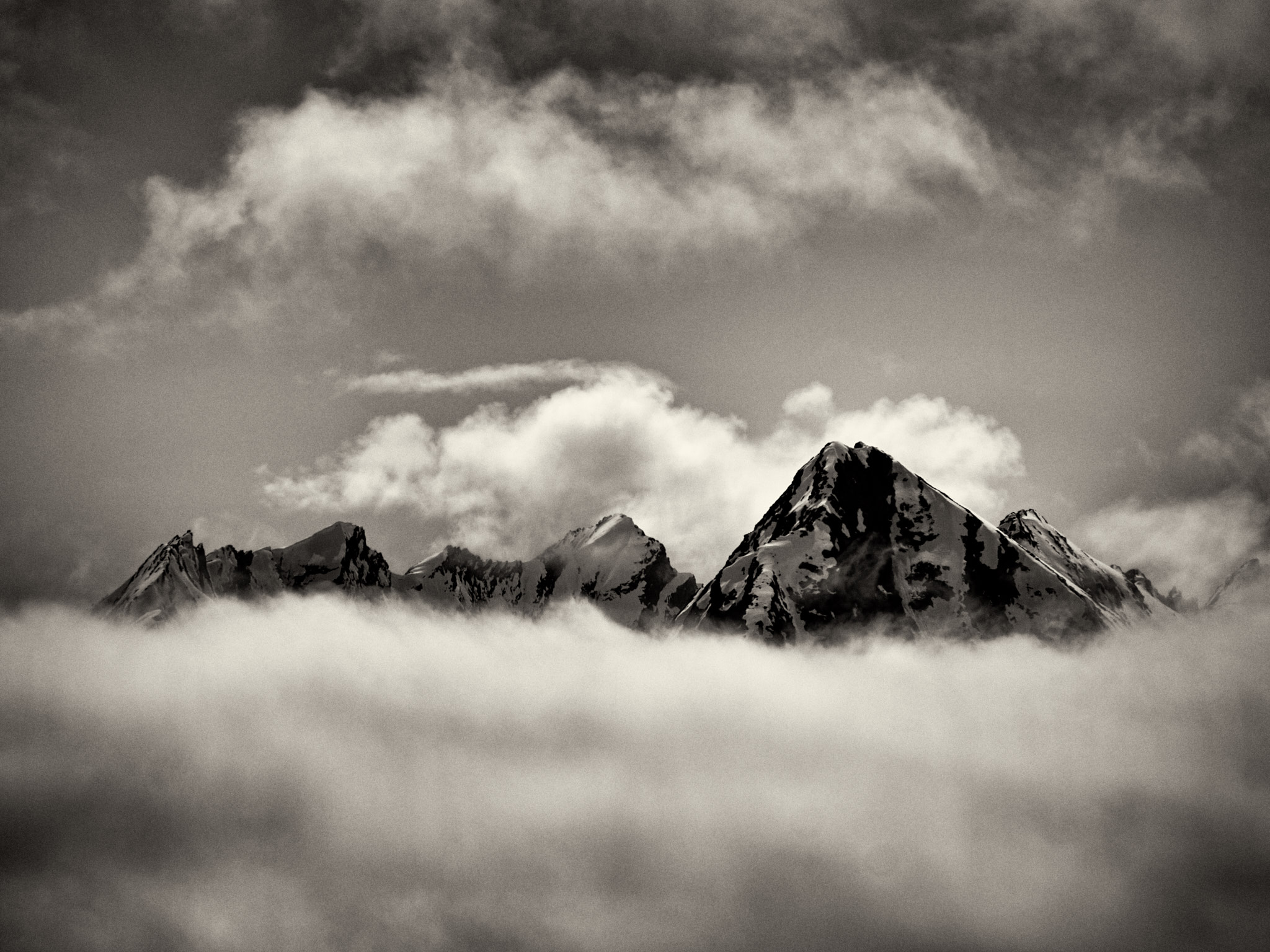 There is a sense in Alaska of not only being north of the Lower 48 but being above everything else.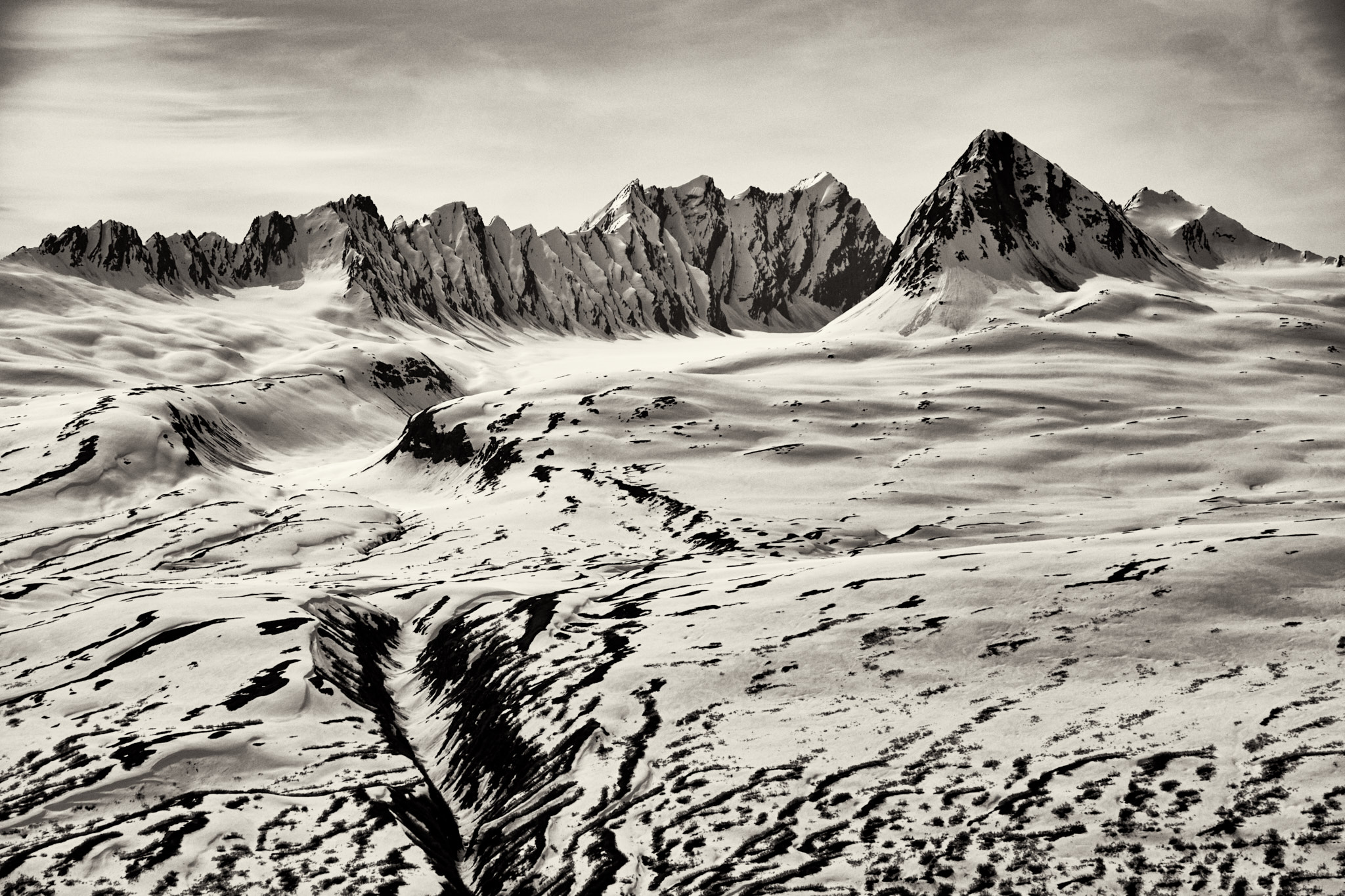 No matter the season, snow is omnipresent in Alaska's terrain. Although there is a noticeable global warming effect where temperatures are on the rise with each passing year..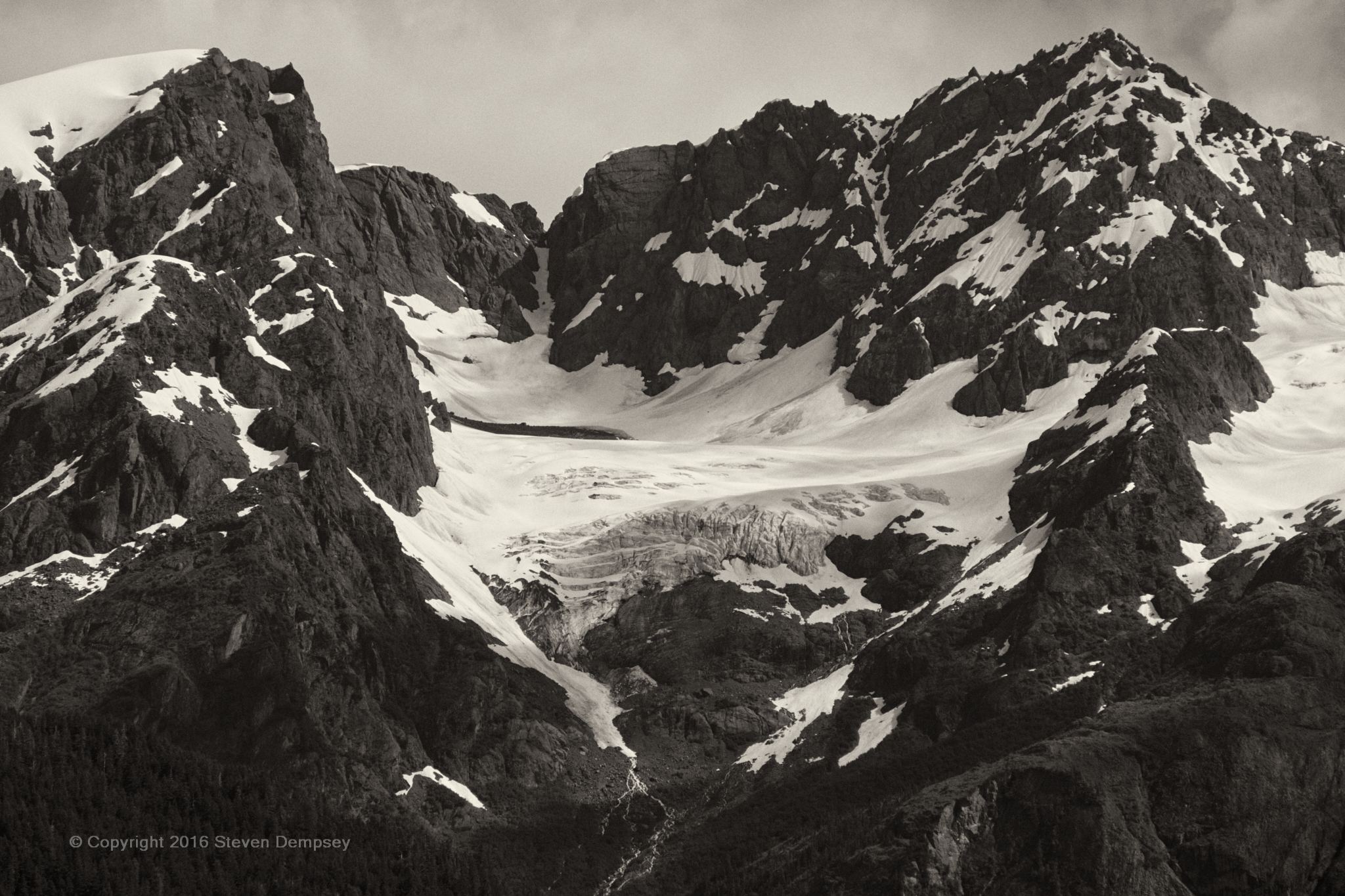 Everywhere you look, glaciers abound. To me, they seem to encapsulate time itself. Our lifetime on this planet pales in comparison to the history of each glacier.
During my time in Alaska, I had a reverence for wildlife like no other place. Sometimes I felt like I had no business even being there. This is their land and we are mere observers.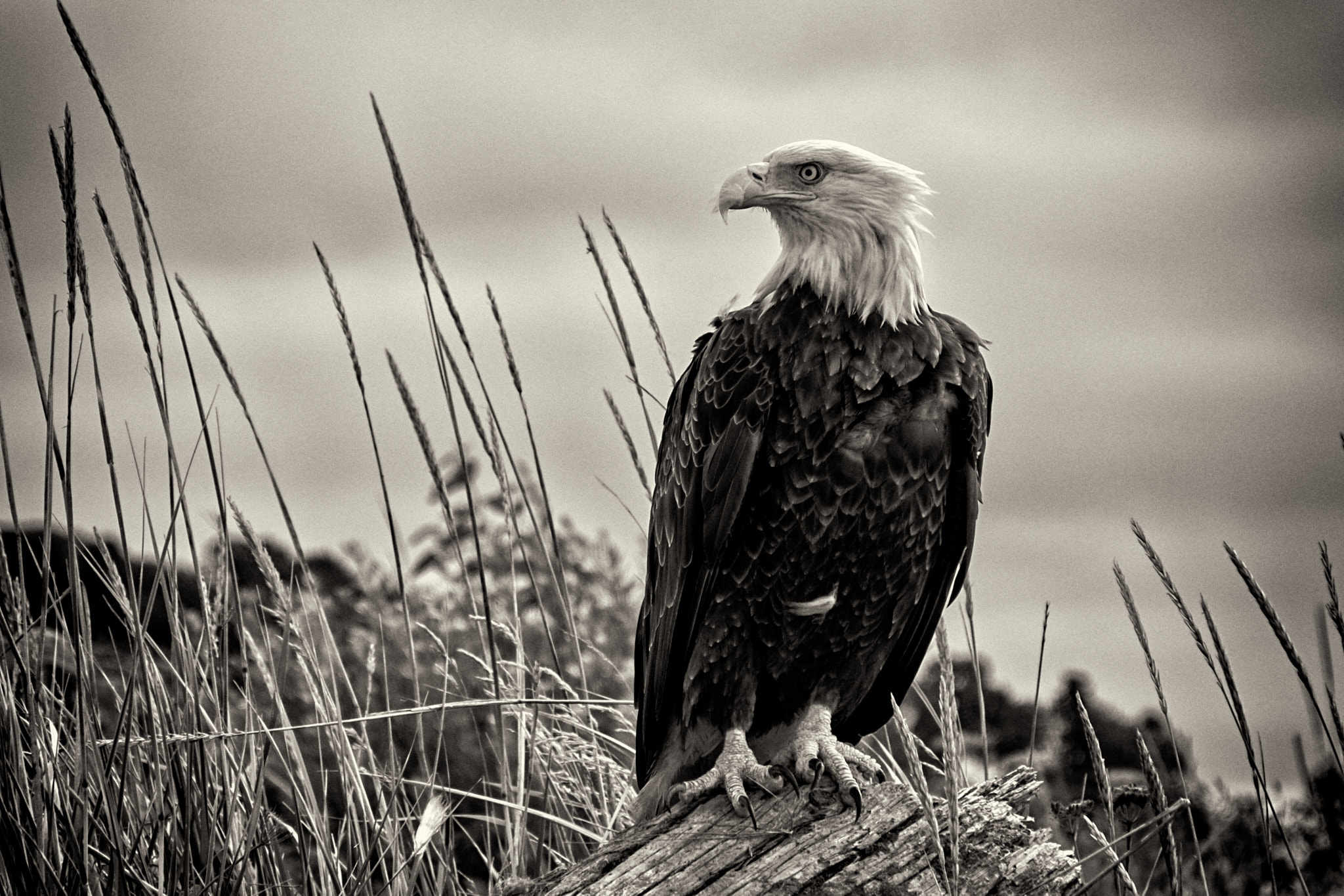 Bald Eagle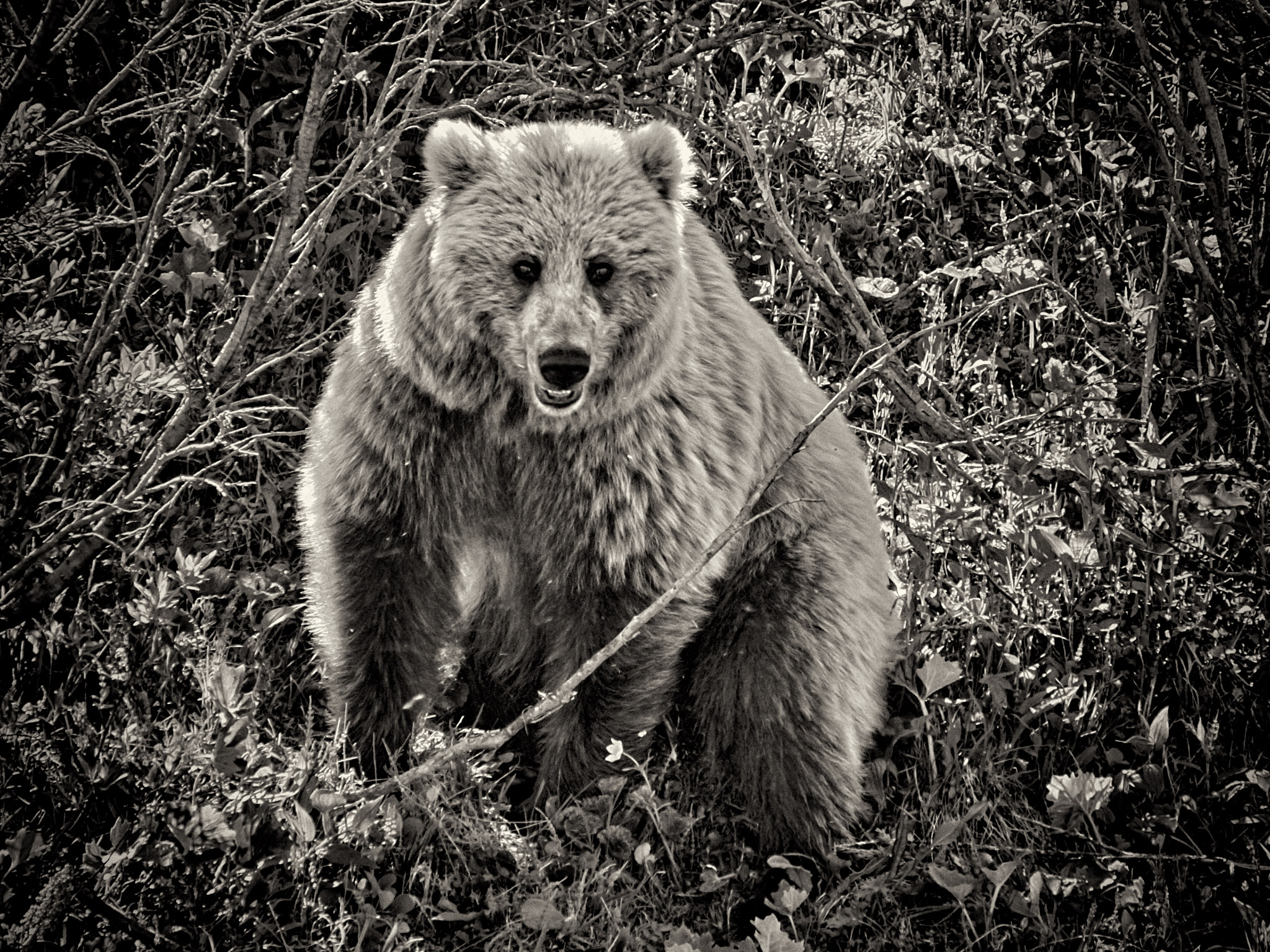 Grizzly bear (brown bear)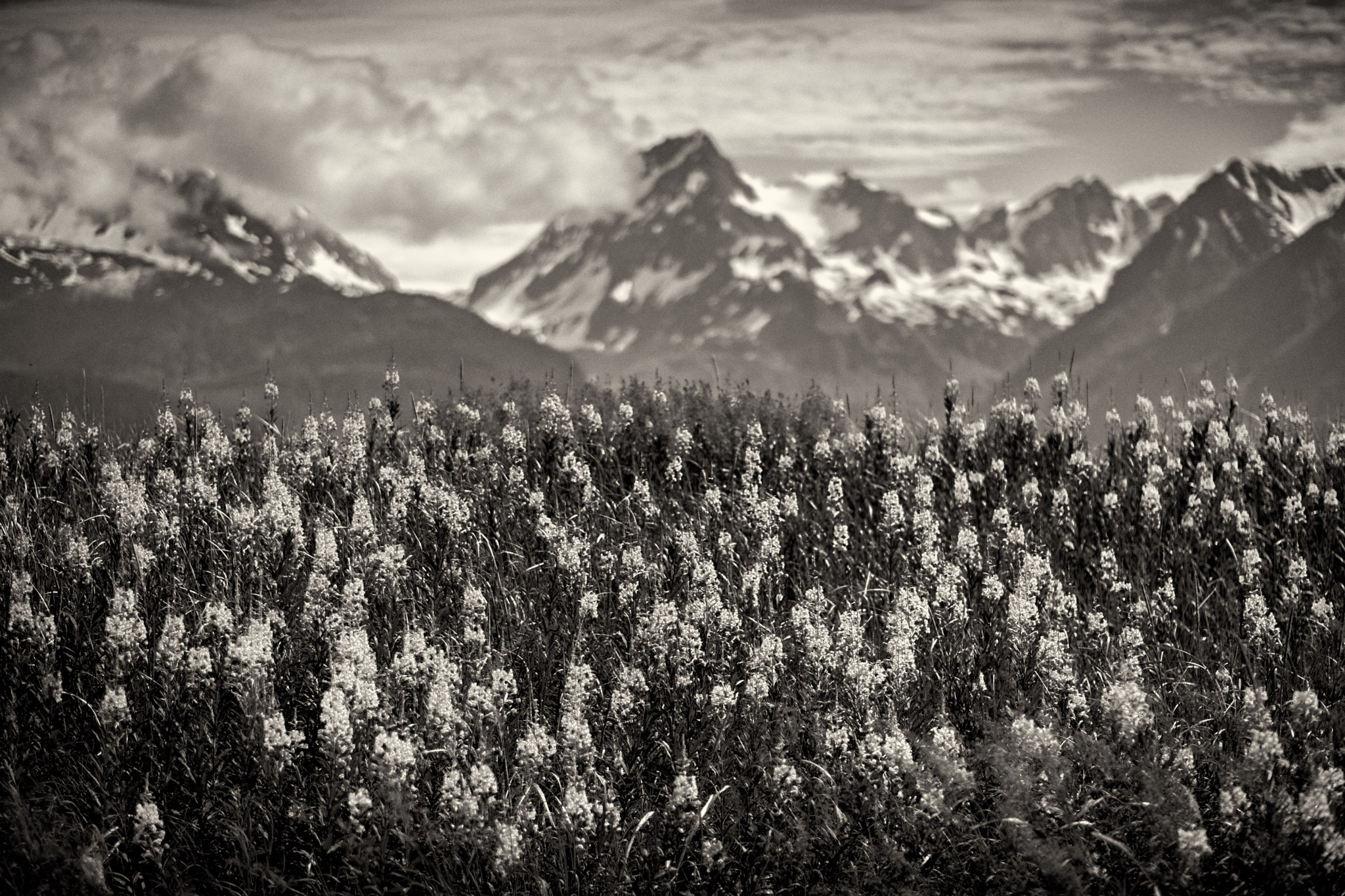 The Fireweed flower is everywhere. It is said that the petals fall off from the bottom to the top as the summer wanes. When it wilts, it's a sign that fall/winter is approaching.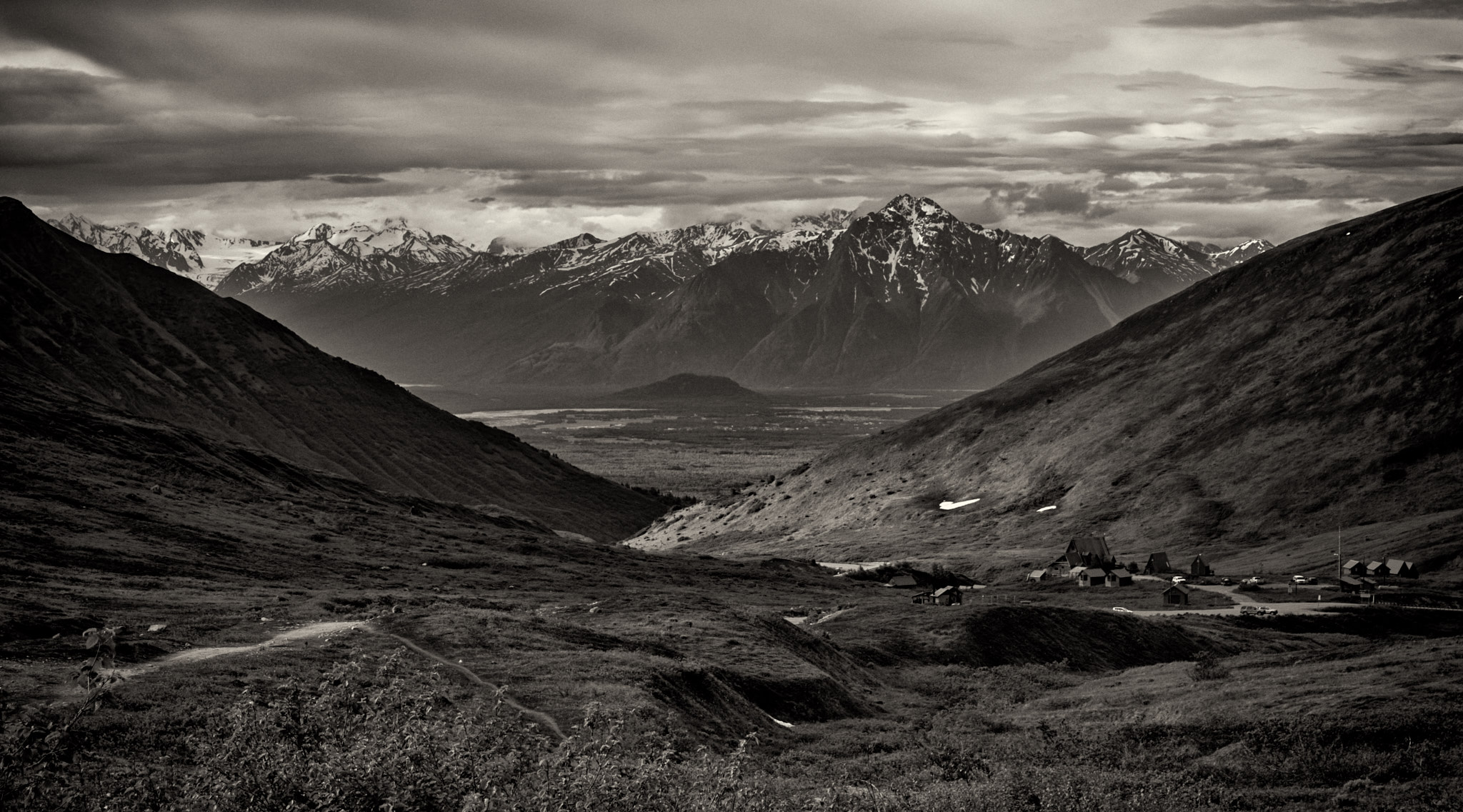 It would be difficult to find anywhere in this state that was devoid of some kind of mountain range. Seen here are the Talkeetna Mountains on the way up to the now defunct Independence Mine.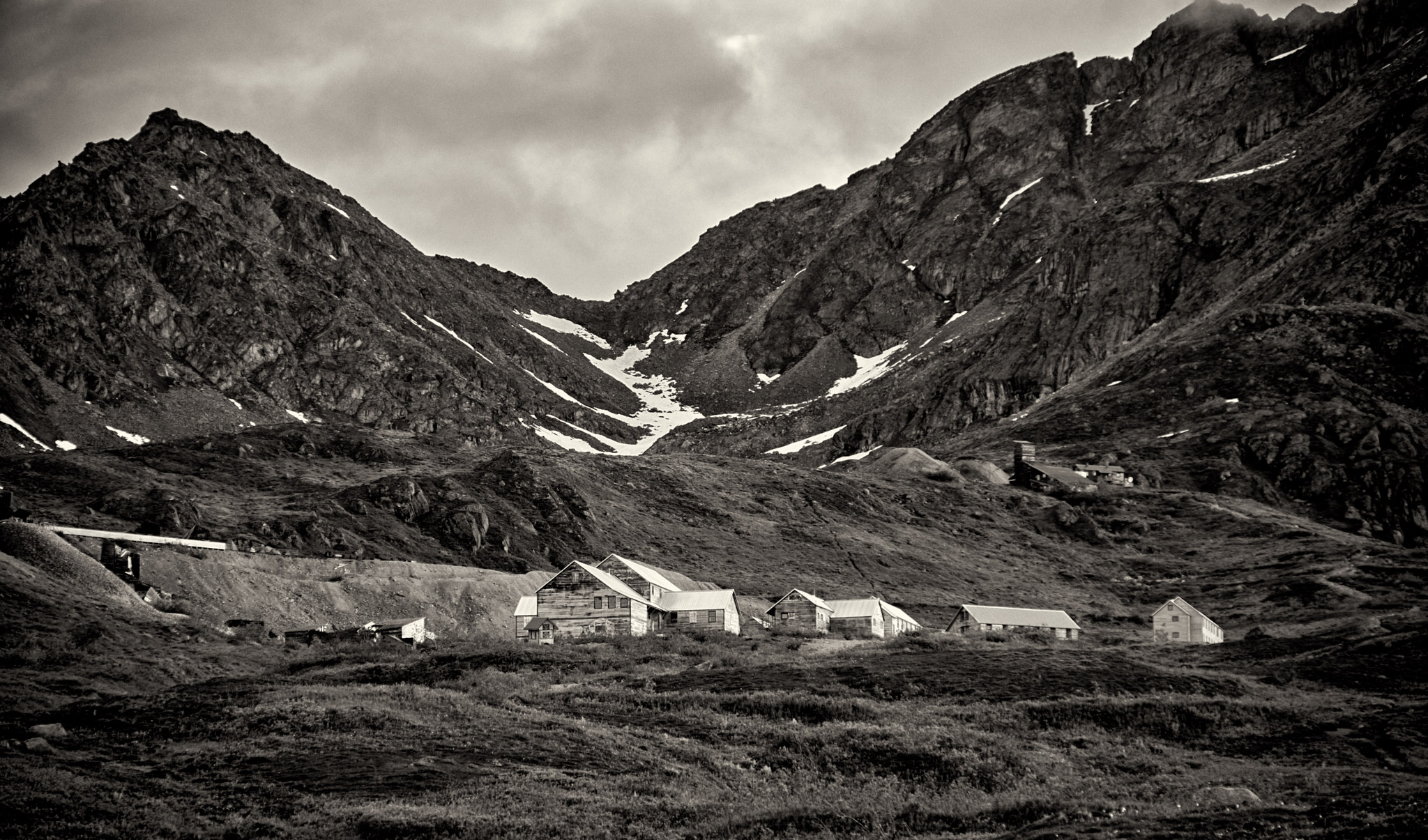 Independence Mine is now a ghost town sitting atop Hatcher pass near Wasilla. There are many old gold mines still in existence from the rush of the late 1880s.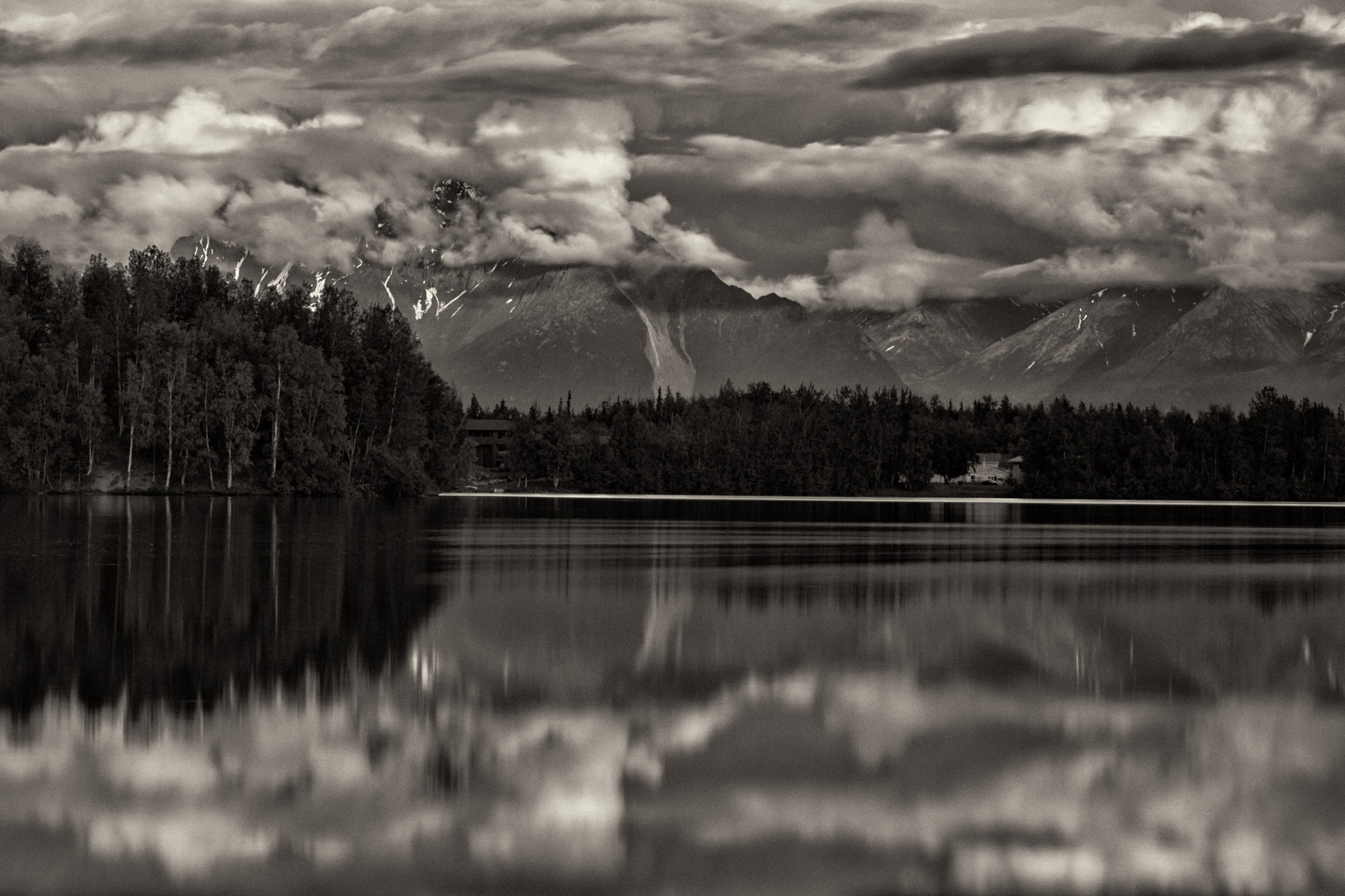 We camped by beautiful Finger Lake in Wasilla. The water was quite choppy at the time but a long exposure smoothed out the ripples.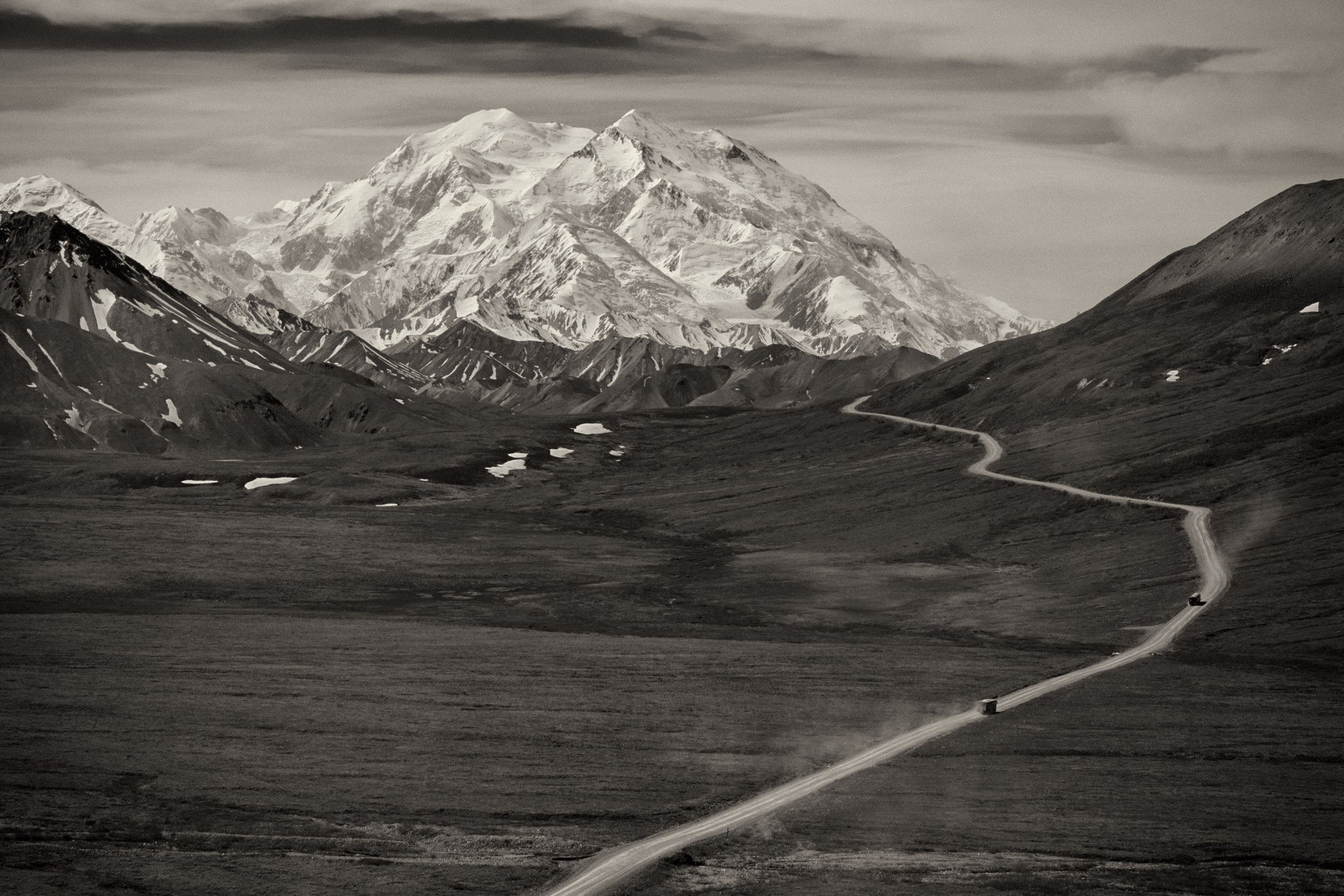 Denali - The Great One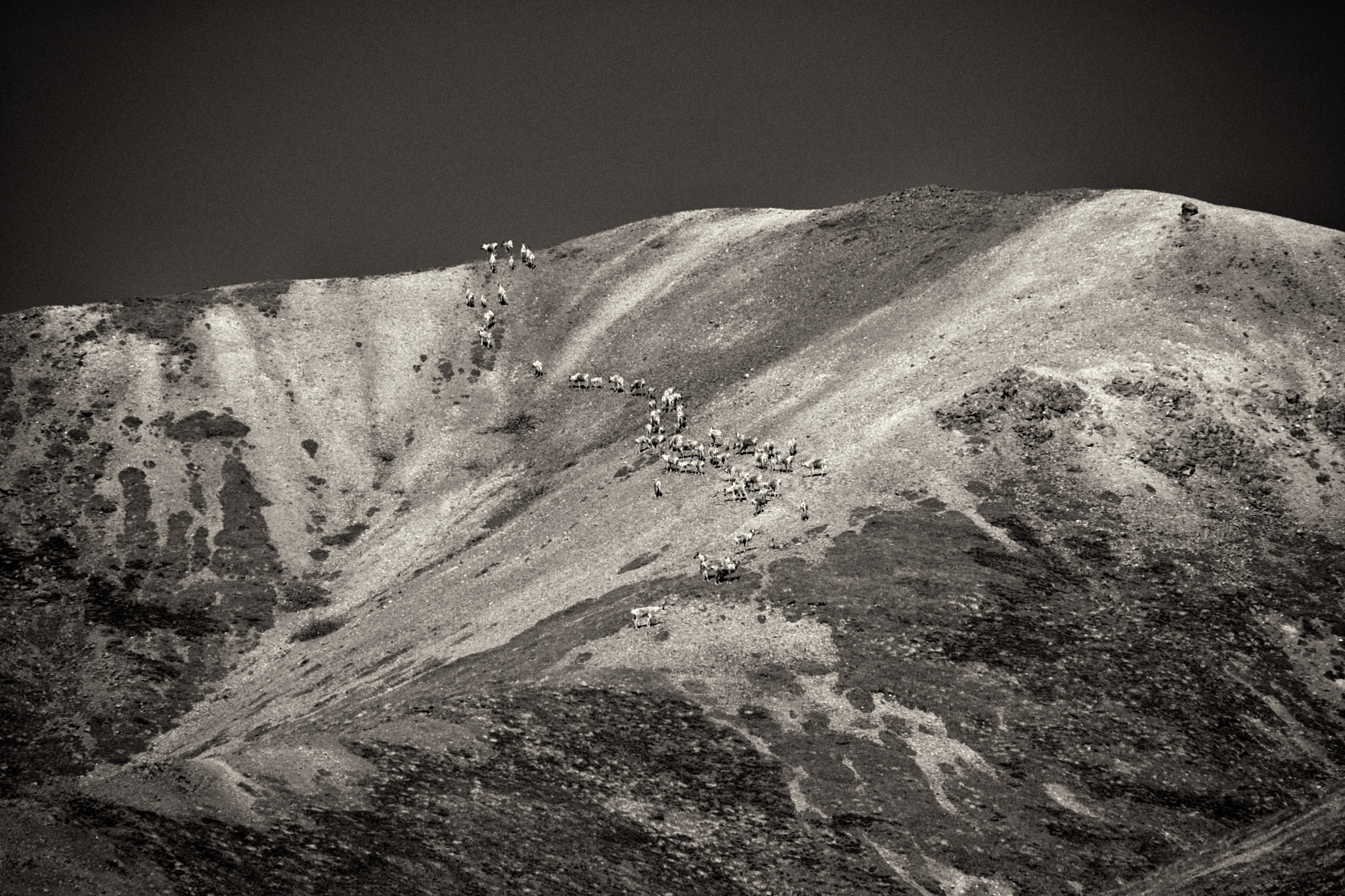 A herd of Caribou makes its way across a mountain in Denali National Park.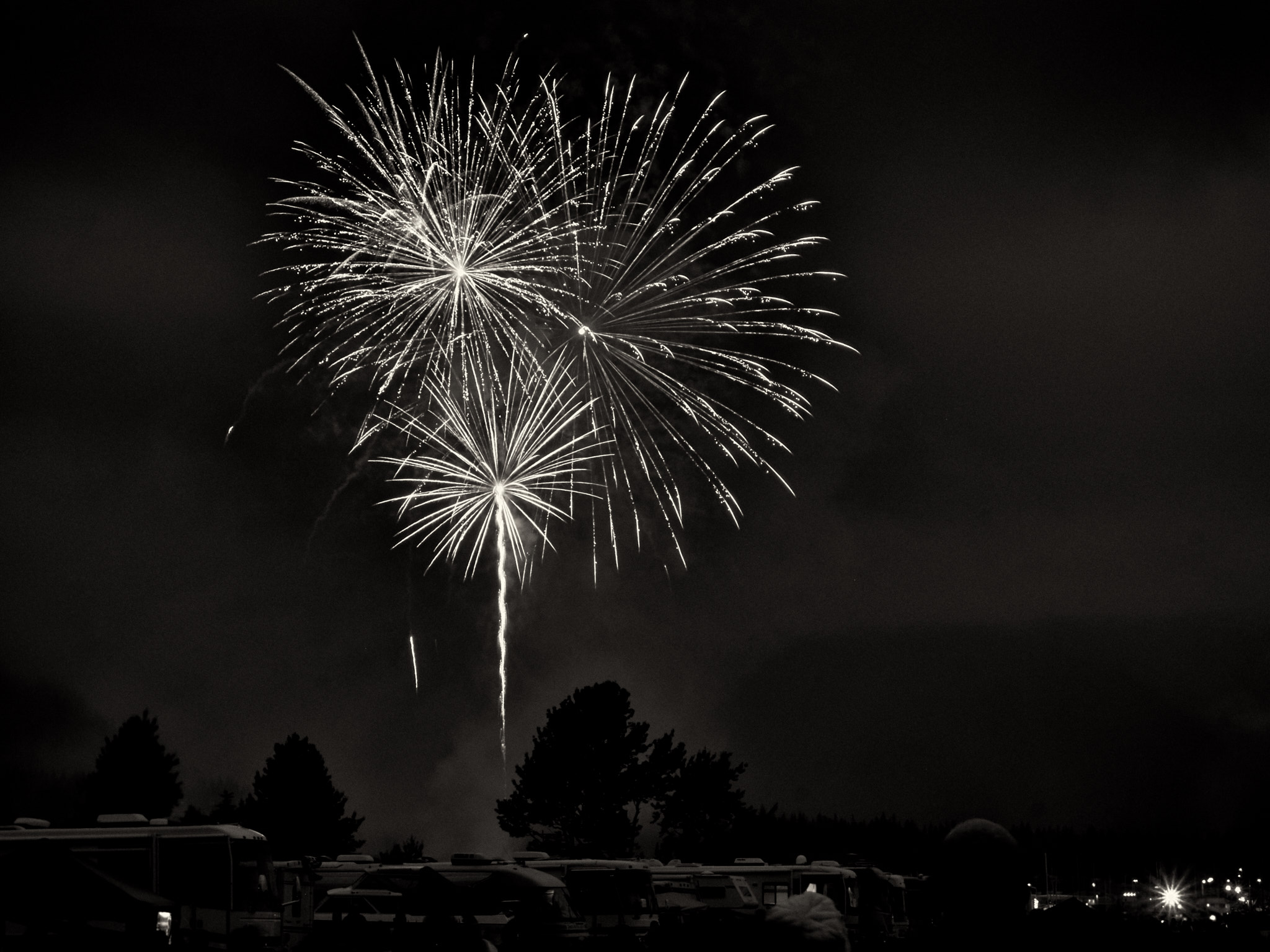 Fireworks in Seward on July 4th.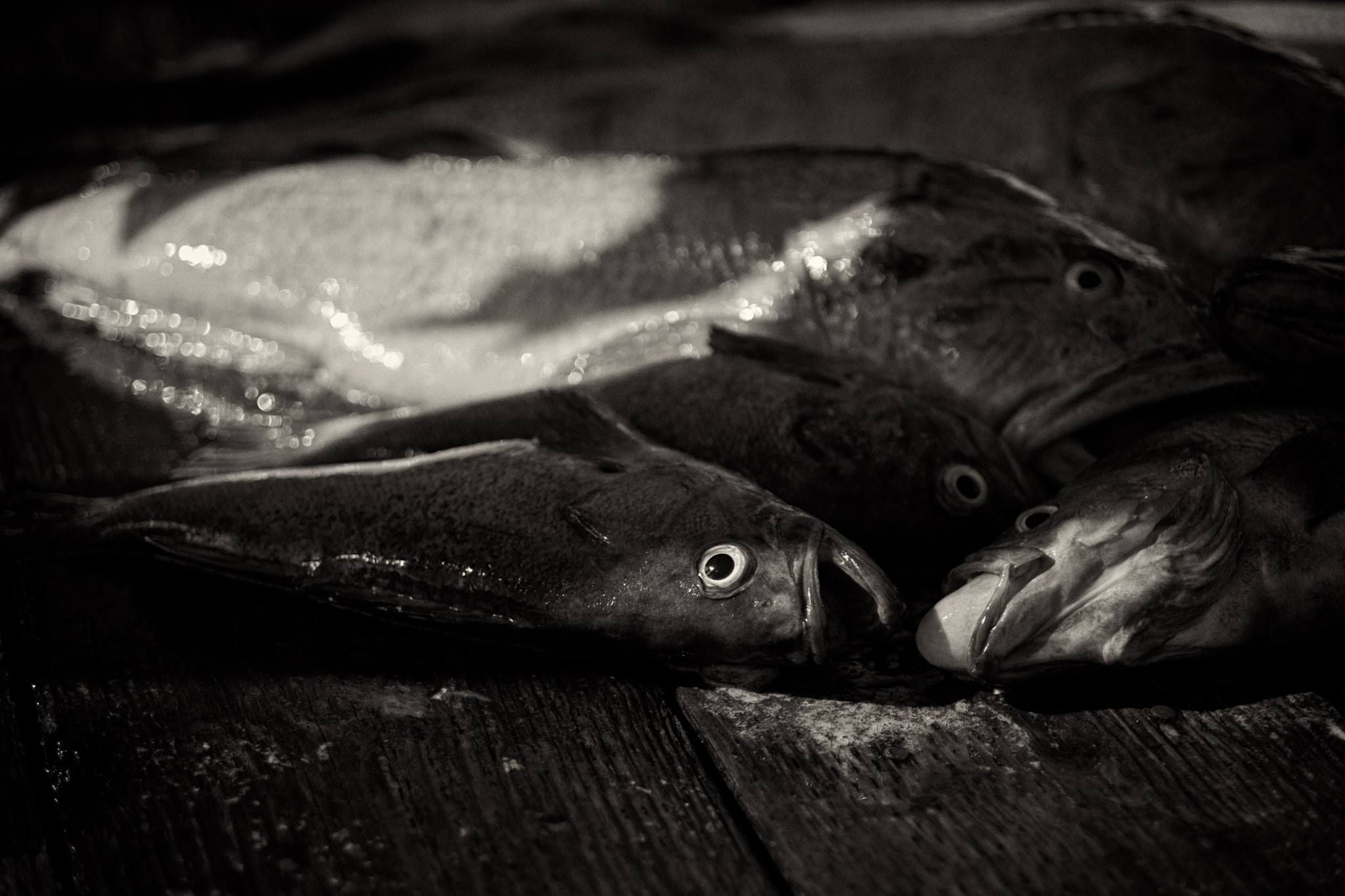 On the deck of a harbor shortly after the arrival of a fishing charter.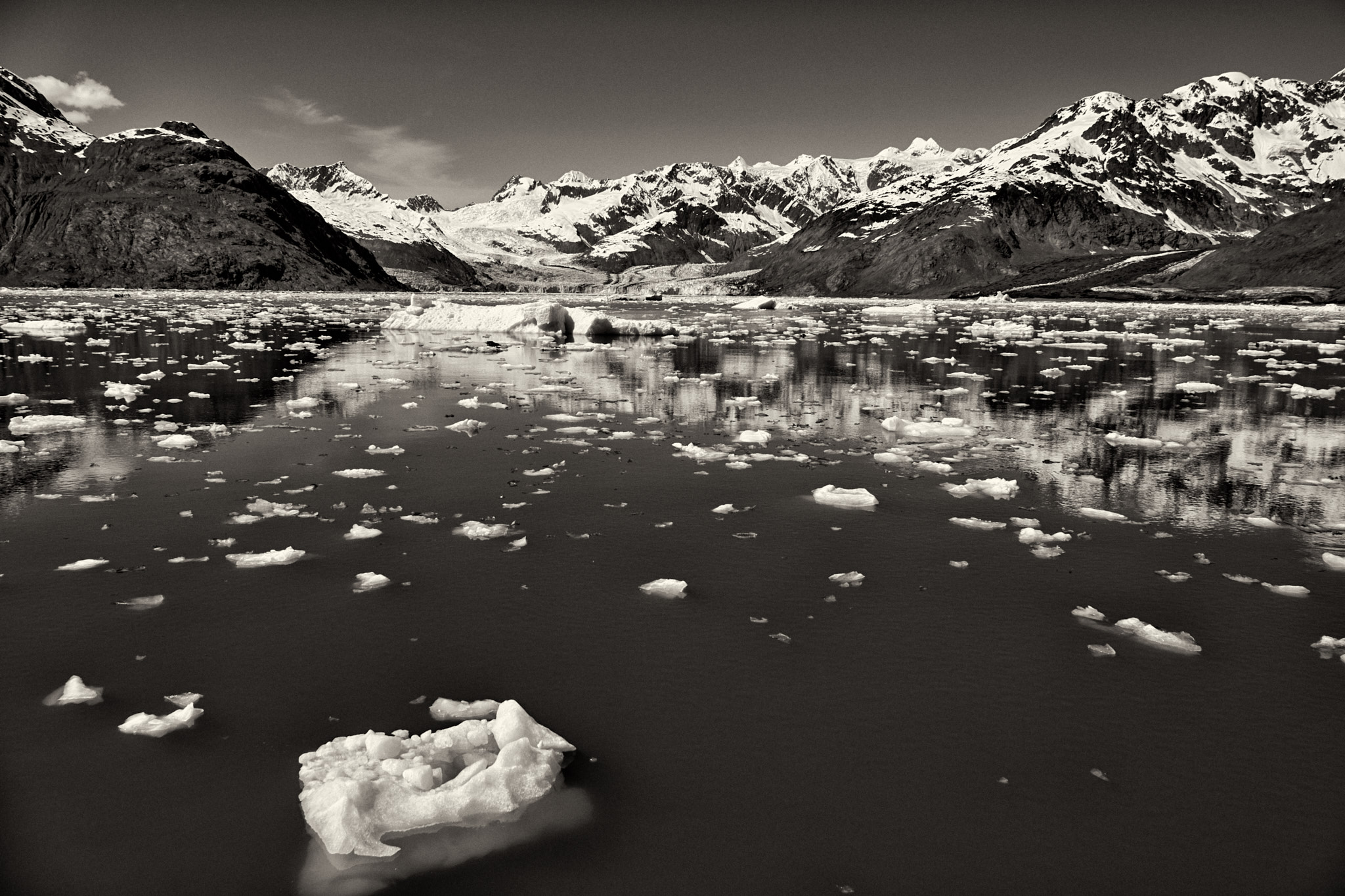 Columbia Glacier is found in Prince William Sound, it is one of the fastest moving in the world. It has been retreating since the early 1980s.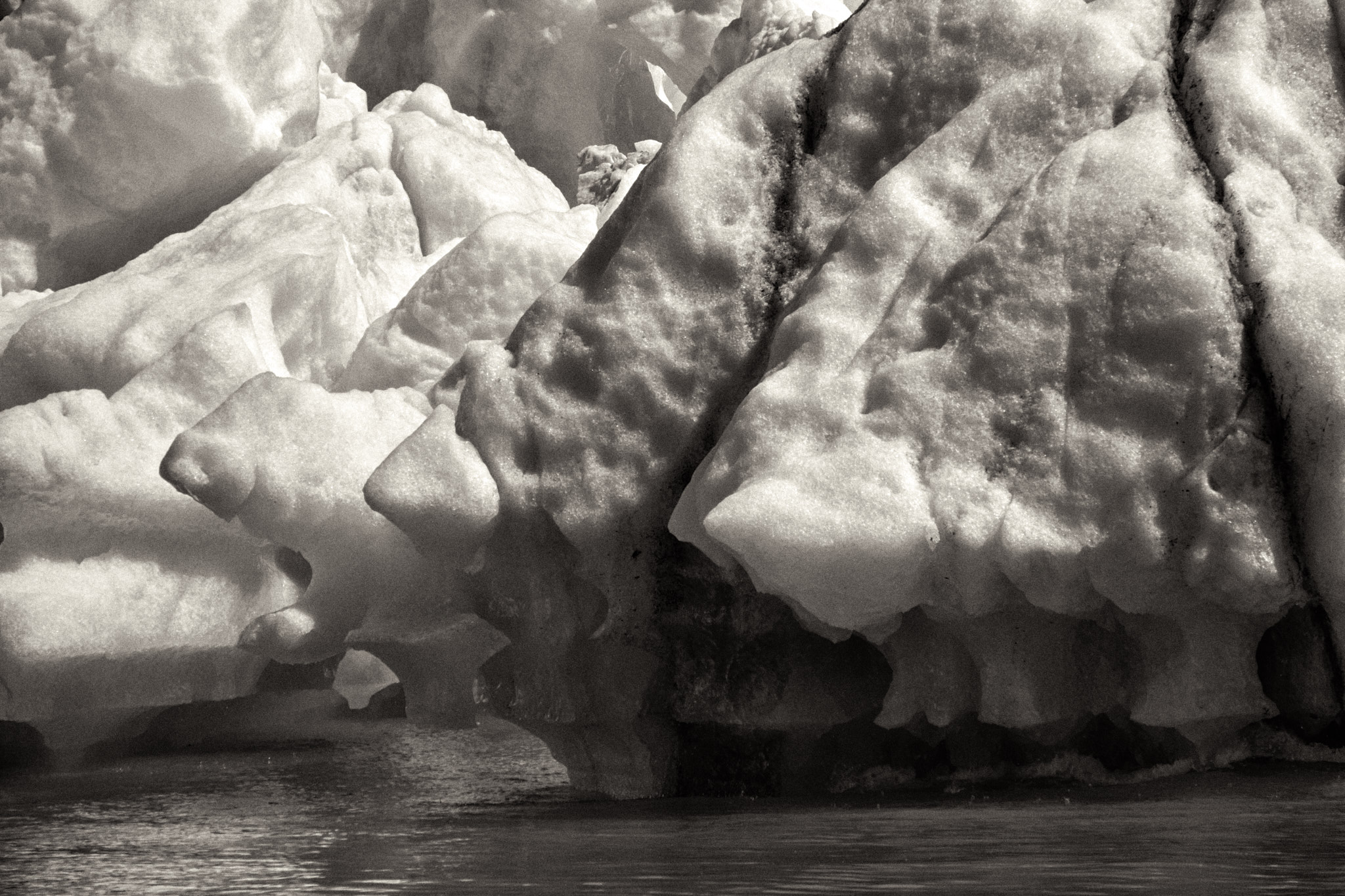 "Bergie Bits" is the affectionate name given to these chunks of ice, broken away from the Columbia Glacier.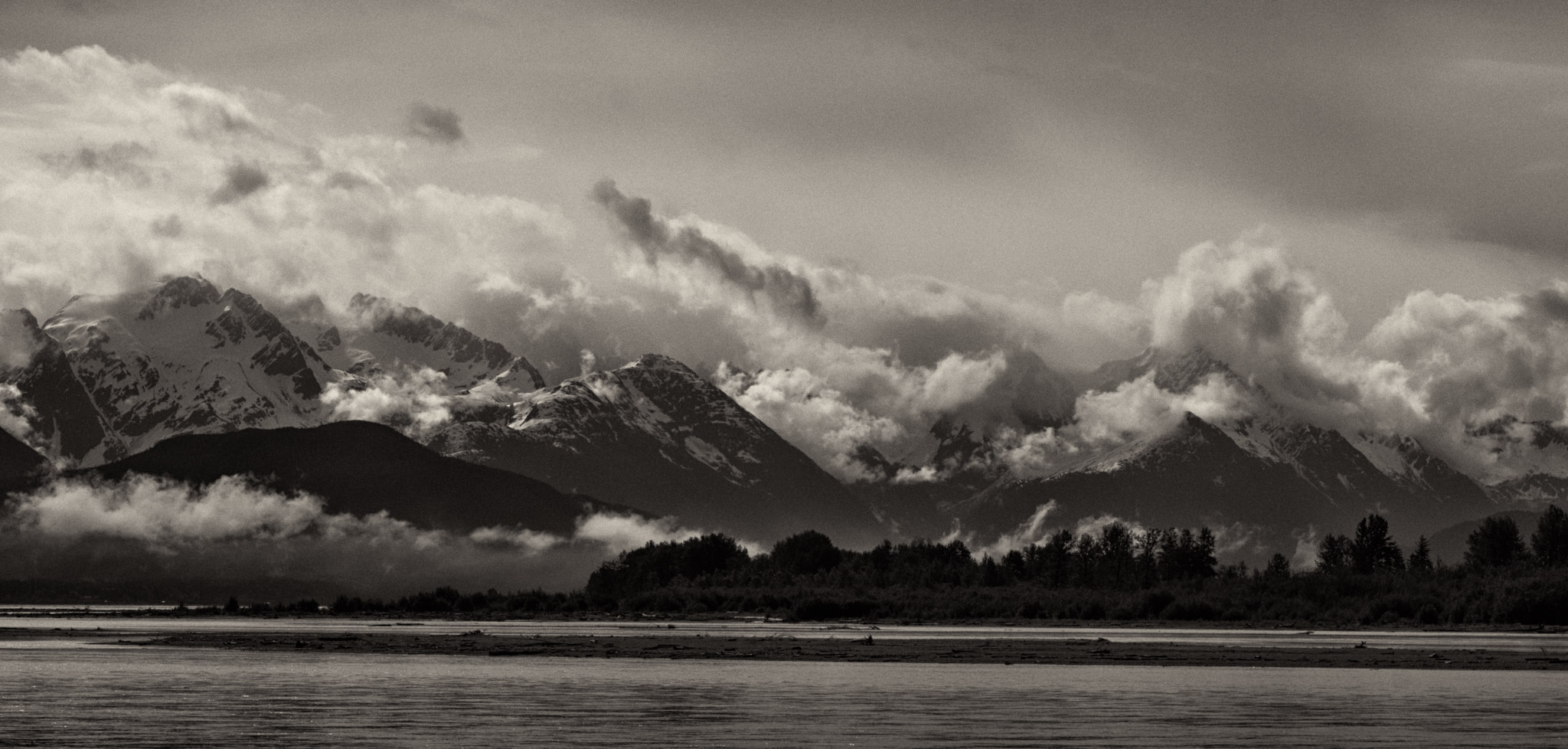 The view near our campsite in Haines.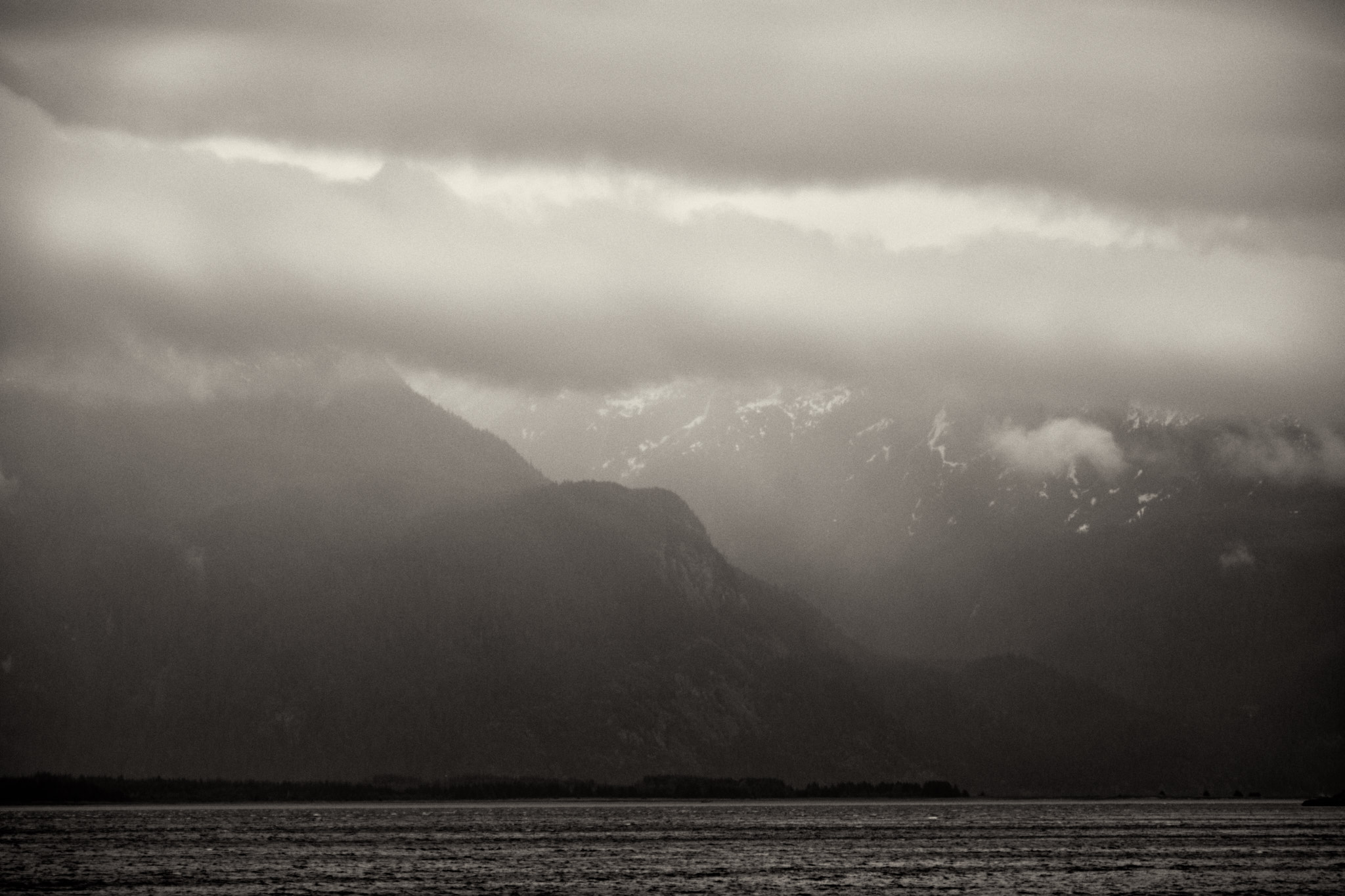 One of the many moods of Alaska's seascape as seen from Haines harbor.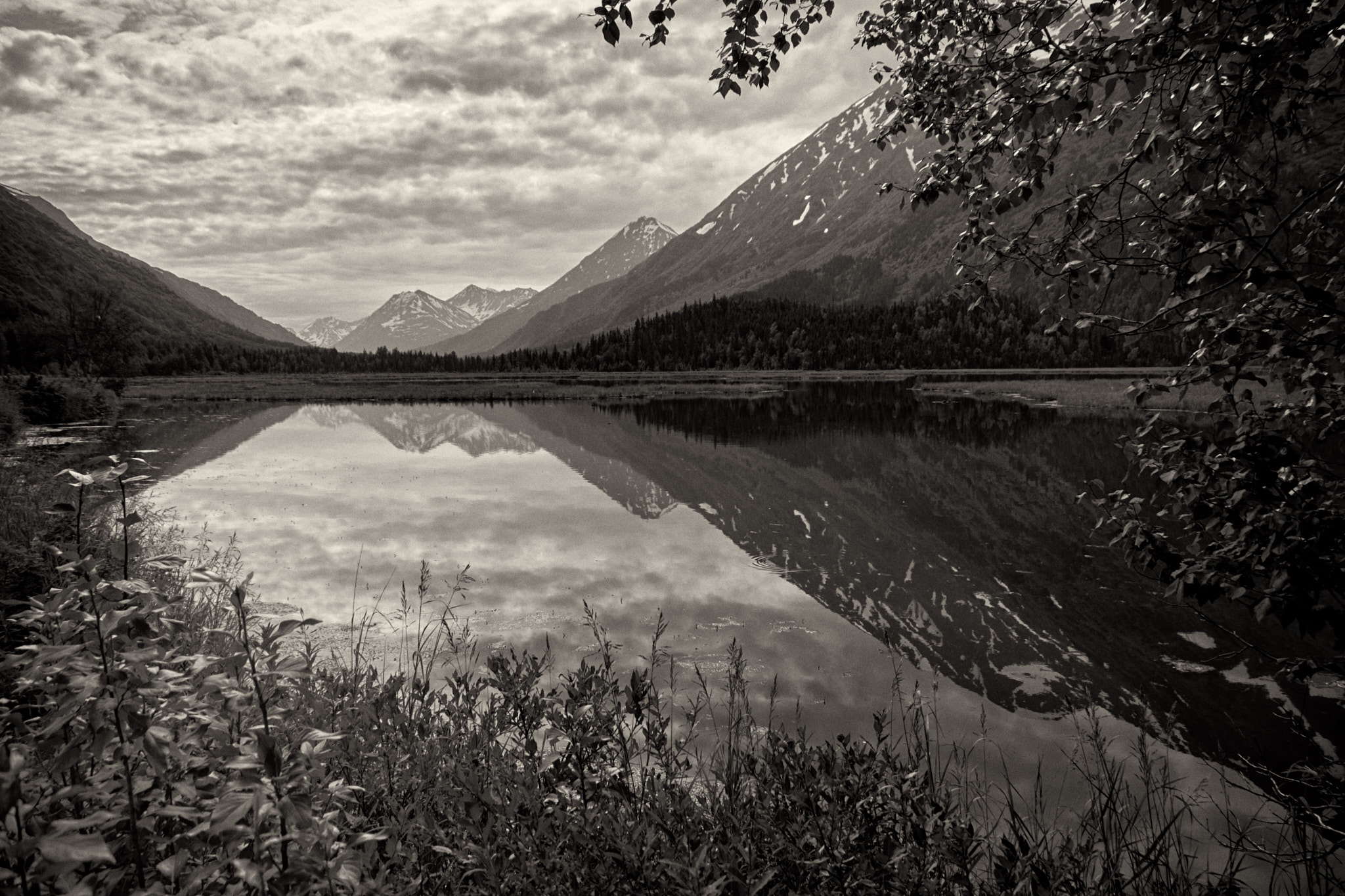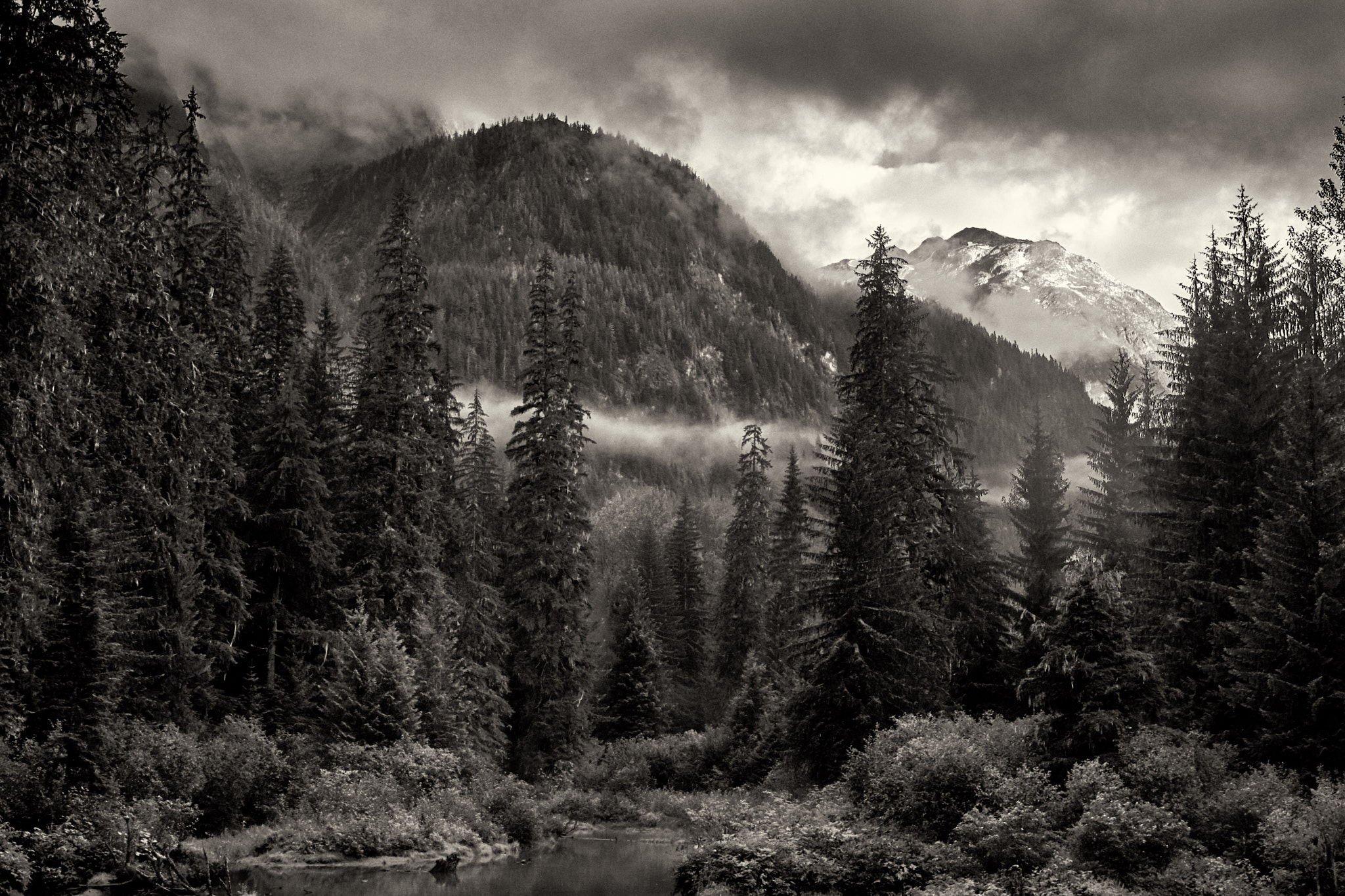 The variety of landscapes in Alaska is second to none.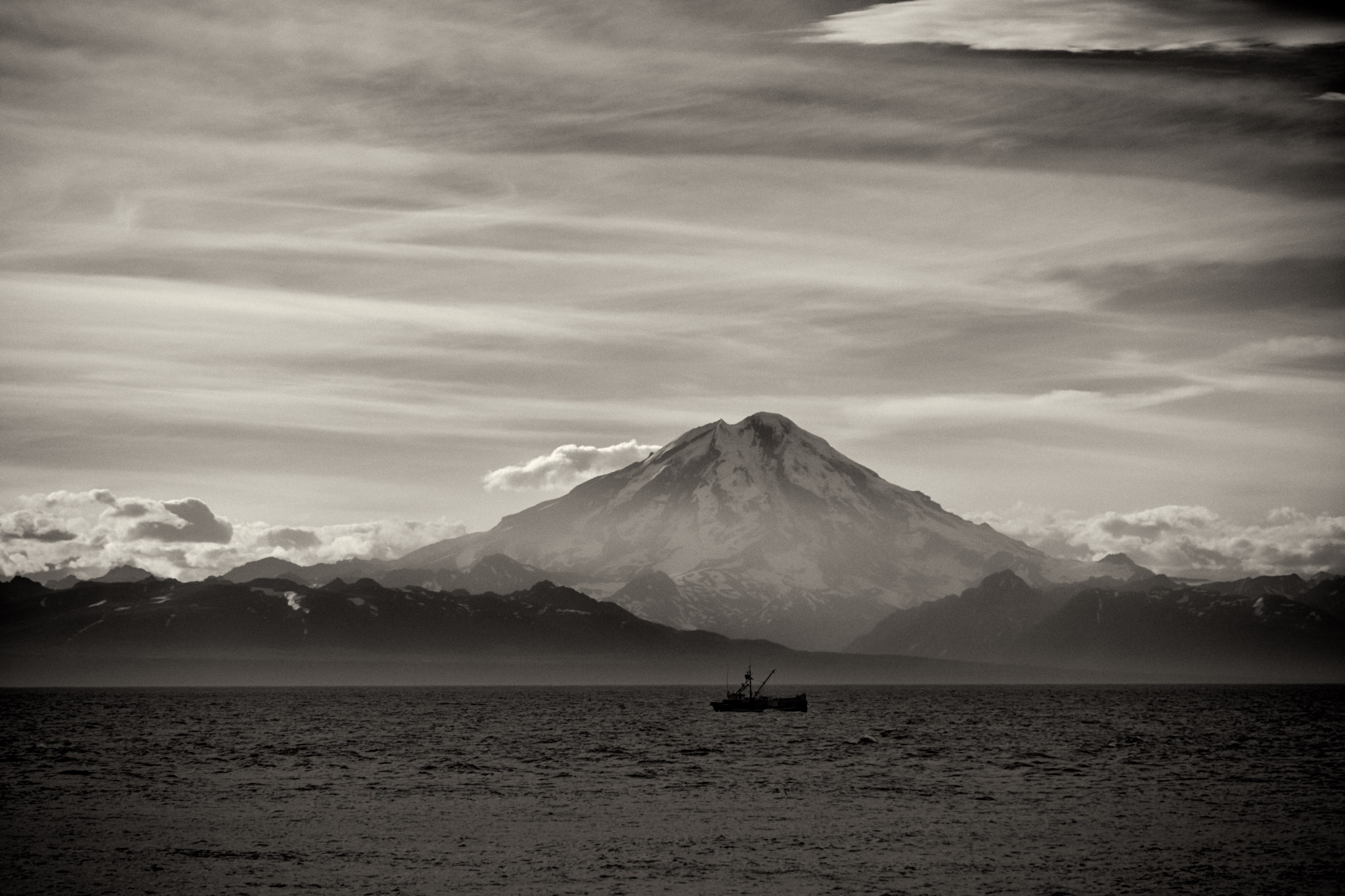 Mount Redoubt on the Cook Inlet.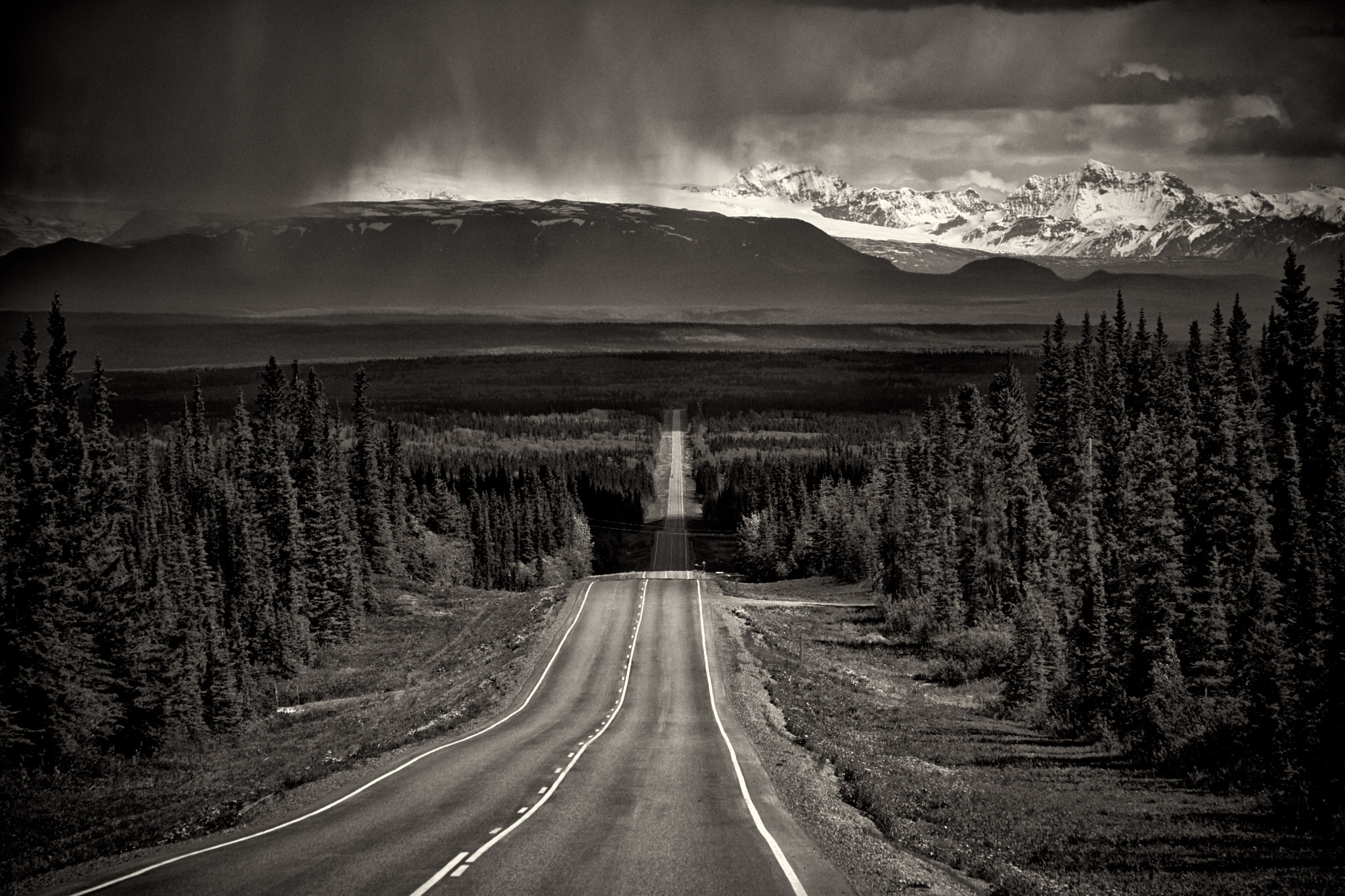 Dramatic light on the road to Chitna.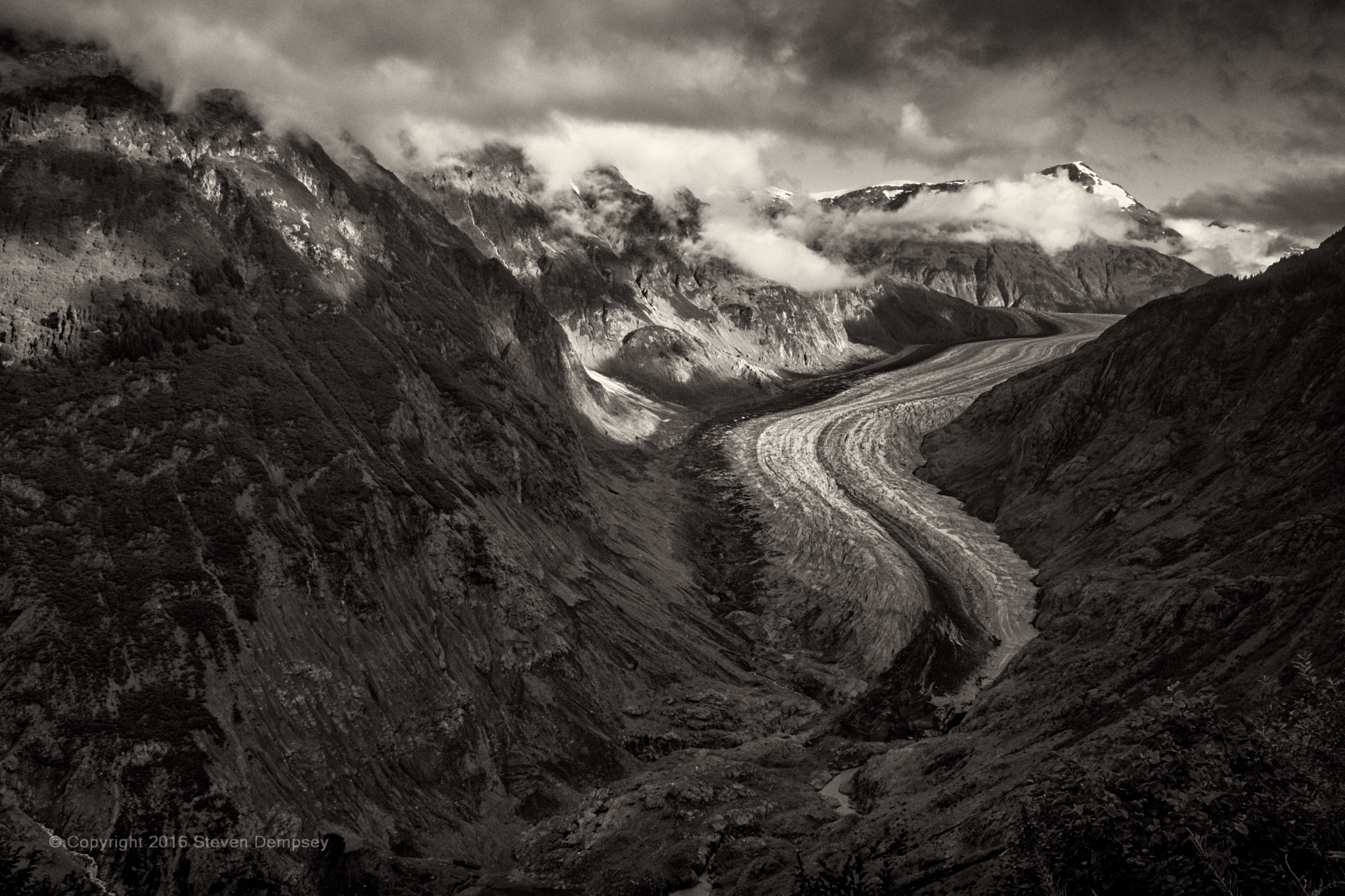 Salmon Glacier in Hyder. It's hard to convey the vast scale of this scene.
I'd love to hear your comments or feedback so feel free to express yourself! You can also subscribe to my blog at the bottom of this page. Peace.